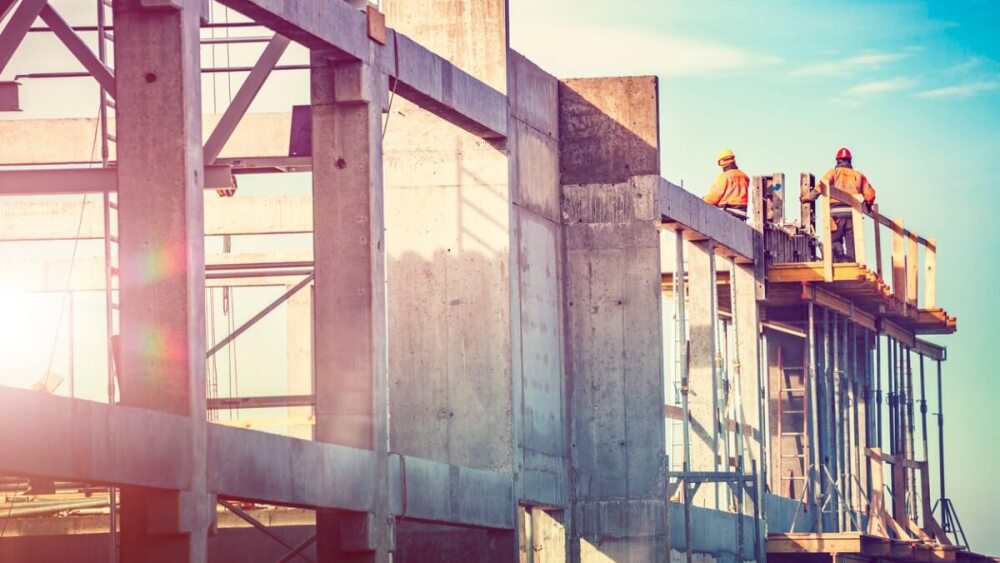 Thanks to Covid, the housing market is on fire these days. Are we approaching a housing market bubble? Or is this a sustainable trend?
I recently wrote a piece about the possible housing market bubble for subscribers of my Cabot Early Opportunities and Cabot Small-Cap Confidential advisories. I received a ton of email responses. Given the interest in this topic I want to share what I wrote with Cabot Wealth Daily subscribers as well.
This is what I wrote.

Housing Market Bubble, or the New Normal?
In the last 48 hours I have received two unsolicited offers to buy property we own. The first was for our second home in Vermont, a handyman's special I bought in 2004 and sank nearly a decade of blood, sweat and tears into while completing a significant remodel, most of which I did myself. Now that it is pretty much done (as far as any house ever is) I'm in no mood to sell. We use it frequently to ski, and like knowing we have a store of value if our college savings plans go awry.
[text_ad]
The second was for our primary residence in Rhode Island. We'd gladly let that one go, as it was never meant to be a house for a family of four. The catch is that there isn't exactly a big inventory of next-size-up houses, at least none that are desirable in the areas we'd prefer.
I'm not sure what to make of this situation. On the one hand, from our vantage point, it's certainly nice to already own residential real estate and not be first-time homebuyers right now. I feel for those who have been priced out and/or cannot find something suitable within their budget.
On the other hand, it seems the housing market is undergoing a structural change that could put what were once reasonable homes (a relative scale, for sure) out of reach. This is due to the confluence of both demographic and pandemic-induced changes.
The rising generations, that for so long did not seem interested in buying, now are. And the throngs of people who previously needed to work in and around major urban areas are suddenly free to go wherever they wish without any geographic-related salary reduction (at least for now).
My examples of offers for homes in Vermont and Rhode Island aren't outliers. The same trend in the housing market appears to be happening around the country. We are currently visiting my in-laws in North Carolina. Their development typically sees 12 new homes built every year. There are 38 under construction this very moment.
Stepping back, this scenario is reminiscent of the dramatic structural shifts in work-from-home stocks that began roughly a year ago. That trend caught fire quickly, burned intensely for several months, then began to cool. But it is far from being snuffed out – work from home and the wider group of Internet, e-commerce, cloud, digital, etc. stocks, while well off their highs, are still up significantly from where they were pre-pandemic.
Will the housing market follow a similar curve?
Real estate is far less liquid than equities. Whereas stocks offer little to no utility (maybe dividend payments, in some cases), real estate offers it in spades. In many ways homeownership represents a form of consumption with a (usually) appreciating asset.
The strength in the housing market helps illustrate just how dramatic and widespread the trend shifts are as a result of the Covid-19 pandemic.
As we move forward the simple and often repeated narrative of "everything will go back to normal once enough people have been vaccinated" will likely prove to be far from accurate. More likely is that a new normal will emerge, and it will be different from what was expected.
As investors we need to keep our eyes open and ears to the ground as we seek out opportunities to participate in what that new normal could be.

Reader Response
Here are some of the comments I have received since writing what you just read. I've edited for clarity and brevity, and removed certain personal details.
"Hi Tyler, my husband and I live in Michigan. We built a home on 45 acres and moved in December 2019. Even when we built, Trump's policies made lumber from Canada and door handles from China soar in price. We have friends building now and prices of new home building have shot up. This makes existing homes seem like a bargain, even at much higher than usual prices. Even if President Biden can repair some of these relationships, it seems prices never retreat as quickly or to the level from which they started. Our friends said a sheet of plywood has tripled in cost. This pressure on the existing home market will probably last some time."
"Santa Fe is a bit of a boutique real estate market with a somewhat fixed amount of inventory. A small uptick in demand quickly sends prices higher. The CofC did a study finding that the city was 8,000 housing units short of what was needed due to employer needs. In the most desirable areas people are buying homes online without ever seeing them in person and prices are exceeding $500/sf., which previously was considered top of the market. Marry the above with the fact that Santa Fe is likely a great climate change pick due to its 7,000' elevation and the fact that there are no natural disasters, and you have a city in great demand."
"Tyler, the Nashville market has been an anomaly for 12+ years but now it fairly represents the recipient cities who are benefiting from the flight to the red zones, as I call them. As a developer, builder, glazing sub-contractor to the construction industry and owner of a large commercial property portfolio, I think I have a pretty good handle on the real estate side of life, the answer is ... flip a coin. Just like the stock market, there is simply more money in the world than there are safe/reasonable places to put it. This is causing prices to rise for no good other reason other than supply and demand. With the flight from crowded cities and blue cities and a realization that there is more to life than 60 hour work weeks, really nice areas and red areas are going to win out. As for you, if someone offers you stupid money for your primary residence and you can find something to rent for three years, it is probably worth doing. Once things calm down and you have a chance to re-evaluate your life [to fit] the 'new norm' (which will not be known for at least two to three years) you will be able to put your money back into a replacement home that fits your new life circumstances."
"We live in a gated community in Palm Beach County, 1,622 homes. Normally there are 90-120 for sale. Today ... 15, and all lower priced. Last home in our village went for about $150,000 more than I thought it was worth. Friend in Concord, Mass., just had bidding war on his home which went for some $120,000 over ask. Bottom line: People are leaving the cities, working at home, enjoying a quieter life."
This is Tyler again. I'm interested to hear what you all think of the residential housing market right now, and the underlying trends behind the strength and re-distribution from cities to more suburban areas. If you have thoughts to share and/or observations of your own, below, along with some indication of where you live be.
[author_ad]