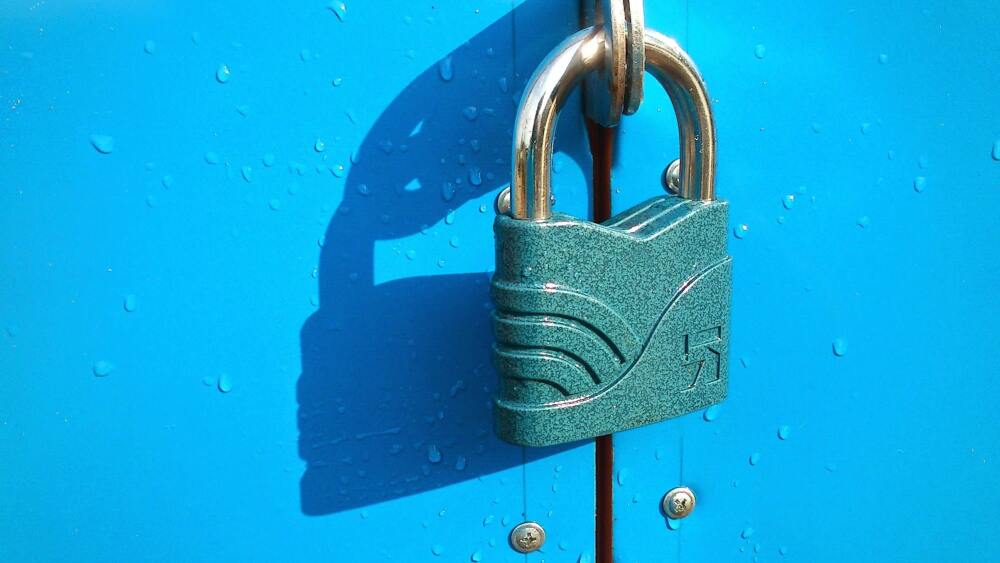 Today, I want to recommend a few safe haven ETFs for this super-turbulent market. But first, let's examine just how turbulent it is in the eyes of Wall Street's biggest investors...
While many retail investors are scrambling to "buy the dip" after the stock market's latest decline, big-money institutional traders are apparently not keen on this strategy. That's the takeaway from a recent Barron's poll. Given that this group of investors tends to be right more often than not, it demands a closer inspection.
A Red Flag in Big Money
Barron's publishes its Big Money survey twice each year, in which institutional investors from across the U.S. are polled on their outlook for equities. According to the latest poll, only a third of respondents identified as being bullish on the stock market for the coming year, while almost a quarter are outright bearish. The rest—about 45%—described themselves as being neutral.
[text_ad]
On the surface, the fact that just 33% of the poll's institutional respondents were bullish might not seem so earth shattering. What's significant is that this is only the second-smallest percentage of institutional bulls in the 23-year history of the Barron's poll.
This same poll found that an astounding 67% of institutional money managers were (correctly) bullish on the stock market outlook a year ago. Yet now that the ranks of big-money bulls have dwindled, it begs the question: Should we follow their lead?
It's tempting to take a contrarian's approach and assume the big institutional players are likely to be wrong in their bearish outlook for stocks. But as market statistician Jason Goepfert of SentimenTrader points out, going against the big-money crowd rarely pays off for individual investors.
Moreover, according to Goepfert, "The S&P 500 performed better when [money] managers were bullish and worse when they were bearish." Specifically, he notes that when fewer than half of institutional investors were optimistic, the S&P 500 returned an average of just -1.1% and showed a positive return slightly more than half the time. The worst losses, meanwhile, have historically occurred when money managers "were not inclined to step in and buy."
Not all the news is bad, though. While managers are becoming more bearish on the market's short-term outlook, they're mostly bullish on the longer-term. "Almost 60% call equities the most attractive asset class today," reports Barron's, "and a similar proportion expect U.S. equities to return 6% to 10% annually over the next decade, even with bumps along the way."
Returning to the here-and-now, it's easy to see what's driving institutional bearish sentiment. For one, rising bond yields are giving lower-yielding stocks a serious run for their money in competing for the attention of income-focused investors. The chart below illustrates the increasing gap between 10-year Treasury yields and Dow 30 stock yields. Normally when Treasury yields are above Dow 30 yields—as they are now—the stock market tends to underperform in the near term.
Another concern involves the latest Covid-related lockdowns in China. A recent headline in Fortune magazine put it in stark terms, declaring that "companies are beginning to panic" over the potentially negative impact that China's ultra-strict lockdowns could have on the global supply chain, with many experts forecasting even more inflation in the months ahead as a result.
None of this is to say you should completely avoid equities in the coming months. Indeed, there will almost certainly be some excellent short-term trading opportunities ahead, especially in market segments that are technically oversold and subject to heavy short interest buildups. Moreover, defensive sectors like utilities and consumer staples are showing unusual relative strength even now.
3 Safe Haven ETFs to Consider
That said, conservative investors should consider having at least a small portion of their portfolios in two assets that are likely to appreciate during periods of broad market weakness. And you can do so via three safe haven ETFs. The first is a dollar-tracking ETF, such as the Invesco DB U.S. Dollar Index Bullish Fund (UUP), which is one of the top-performing U.S.-focused ETFs right now.
While it might seem counterintuitive that the dollar index is outperforming in spite of global inflationary pressures, it's actually benefiting from "hot money" capital inflows as investors around the world run to the relative safety of the U.S. dollar as other foreign currencies and equity markets weaken. And as long as financial market weakness continues, UUP is likely to remain strong.
The other asset that investors should have at least some exposure to is gold, which is a safe haven in times of global turmoil. One of the best ways to own gold is via a gold-backed ETF, such as the GraniteShares Gold Trust (BAR) or the VanEck Merk Gold Trust (OUNZ). (The latter ETF provides investors with the option to take physical delivery of gold bullion in exchange for their shares.)
As a caveat, gold prices can weaken along with other financial assets in a panic-driven environment. But as recent decades attest, when the panic finally subsides, gold tends to substantially outperform stocks and other assets as investors typically remain ultra-cautious in the bear's wake.
If you want even more ideas for the best performing precious and industrial metals stocks and ETFs right now, please consider subscribing to my Cabot SX Gold & Metals Advisor, where I regularly provide you with some of the market's strongest metals and mining stocks/ETFs from both a technical and a fundamental perspective.
Do you own any other safe haven ETFs that you'd recommend? Tell us about them in the comments below.
[author_ad]