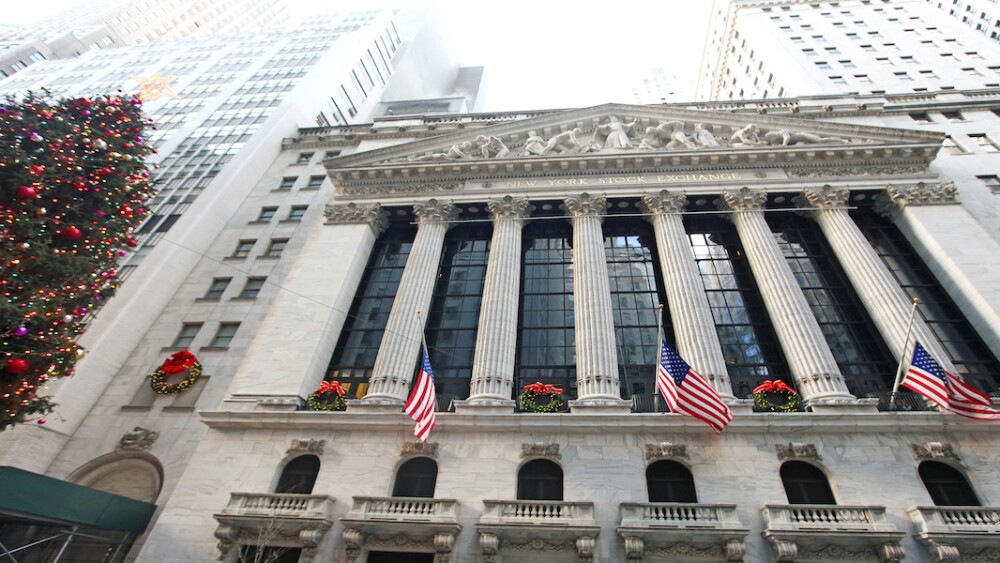 The holiday season is right around the corner, which for parents means it's time to start thinking about filling their children's Christmas wish lists. For investors, however, it means it's time to look at the best toy and holiday stocks that stand to benefit from this trend, so today we'll break down Mattel (MAT) vs. Hasbro (HAS) stock.
According to consulting services firm Deloitte, this year's holiday sales are expected to increase by around 4% from a year ago. That's down from last year's 8% holiday sales bump, and Deloitte attributes the lower expected growth rate to the impact of inflation. But the firm predicts "healthy employment and income growth" will keep the volume of sales buoyant for the 2023 holiday season.
While industry experts differ on which toys are likely to dominate this season's best sellers, the consensus view is that Mattel's offerings will top the list. Fresh off this summer's success of the Barbie movie, the toymaker is expected to sell a ton of Barbie-related toys and merchandise in the coming months, with more than one survey respondent indicating that "Barbie will have a great Christmas."
[text_ad]
According to a recent survey conducted by the New York Post, this year's toy-buying season is off to an early start, with 38% of Americans planning to start holiday shopping in September—up 25% from a year ago.
And Barbie isn't the only projected winner among this year's holiday toy shoppers. According to the NY Post, Mattel's Star Wars Grogu Mandalorian plush doll is anticipated to top the list of best-selling toys for the 2023 holidays. (The uptick in interest in Star Wars toys among children is being attributed to a slew of new Star Wars programs being added to Disney+.)
In a separate poll, Good Housekeeping predicts Mattel's Barbie Convertible Doll Car will rank number two in this year's top 10 sales list. But rival Hasbro also makes an appearance on this list, coming in at a respectable number eight with its popular Furby electronic robot doll.
This brings us to the storied rivalry between the two giant toymakers. According to Insider Monkey, Mattel is the world's fourth-largest toy company based on annual revenue, raking in over $5 billion in sales last year. Aside from the iconic Barbie franchise, Mattel's brand catalog includes Hot Wheels, Fisher-Price, American Girl, Thomas & Friends, UNO and MEGA, along with other licensed partnerships and global entertainment companies.
Hasbro, meanwhile, comes in at number three with almost $6 billion in annual revenue for 2022. The firm is well known for its blockbuster board game, Monopoly, and its other offerings include mega brands like Play-Doh, Dungeons & Dragons, Peppa Pig, as well as the toy gun brand Nerf (which is a big contributor to Hasbro's top line).
In the last decade, toys made by Mattel typically outsold Hasbro's offerings during the holiday shopping season, with the Barbie, Fisher-Price and Hot Wheels lines nearly always making a strong showing. This tendency also shows up in the company's stock price performance over the same period.
Comparing Q4s of the 2 Holiday Stocks
Let's examine some of the basic statistics. Comparing the two holiday stocks' respective returns during the Q4 shopping season going back to 2013, we find that Mattel's (MAT) average Q4 percentage gain over the past decade is 8%, while Hasbro's (HAS) is a lowly 0.4%.
Moreover, during the last decade, Mattel experienced only three Q4 periods where the stock was lower for the quarter, while Hasbro saw a net Q4 loss in seven of the last 10 years.
Then there's what I call the "October Pop" phenomenon for both stocks. This refers to the seasonal tendency for both stocks to rally significantly during the month of October (likely due to the big holiday sales push that begins each year in that month).
The rally typically occurs in October's first half, with both stocks often posting a low early in the month, then taking off vigorously into mid-to-late October before taking a breather. For Mattel, the stock popped in seven of the last 10 Octobers for an average gain of 20%. For Hasbro, there were six October rallies since 2013 with an average gain of 10%.
Conclusion: From a relative price strength perspective, both holiday stocks stack up well versus the benchmark S&P 500 Index heading into Q4. But the longer-term seasonal record for both companies clearly favors Mattel as the fourth-quarter winner. And for the upcoming holiday shopping season, there's no denying that Mattel is better positioned than Hasbro—thanks in large part to the Barbie movie's success.
[author_ad]