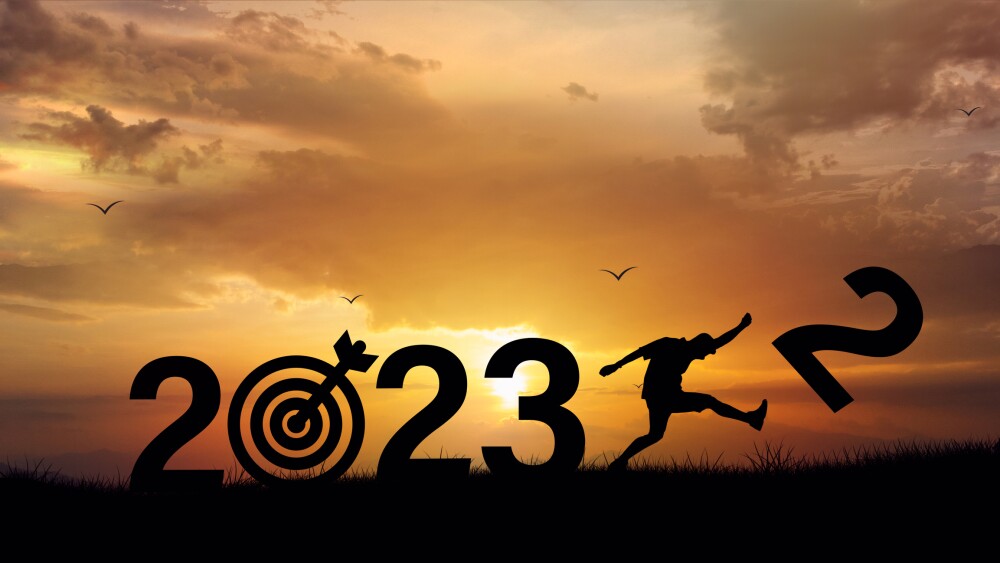 Dear Reader,
At Cabot, we are driven by the firm belief that in the long run, the stock market goes up and, in general, there is no better place for people to invest their money. The history of the past 100+ years supports that belief.
Even so, almost from day one, 2022 seemed hell-bent on reminding us that market declines and corrections are still part of the game.
While the overall market performance last year was down, we had 3 significant rallies that created profit opportunities for savvy investors. The big institutional investors picked up their profits, but far too many individual investors, driven by the doom and gloom of the general media, suffered irrational fear and abandoned their investing strategies to wait out the market. As a result, they missed out.
In the 52+ years we've been in business, we've seen enormous gains in the market, interrupted periodically with declines, corrections, even crashes. And one consistent fact is that there are ALWAYS profitable investment opportunities. Yes, it was harder to find profit opportunities in 2022 than it was in 2021 and 2020, but the only way to guarantee you won't make money in the market is to take yourself out of the game.
We see it each time there's a downturn. Our customers, who we know are generally savvier than the average individual investor, continue relying on their core investing theses and the expert guidance of their preferred advisories. In the face of market headwinds, less-savvy investors often sit on their hands. The irony of course is that a market downturn is the time when individual investors need expert guidance the most.
I once had the opportunity to talk with one of our subscribers and her experience is a great example.
She told me that in the run-up to the crash in 2008, her chosen advisory (Cabot Growth Investor) told her to sell many of the holdings and move largely to cash. As I recall they were about 70% in cash when the wheels fell off the market. So they kept their cash ready and followed Chief Analyst Mike Cintolo when he said to jump back in early in 2009. While other investors were suffering 40%+ losses, prompting many investors to sit out of the market for years, Mike's readers had gains in excess of 70% and kept right on making money.
As a result, she told me she was able to buy their 2nd home, which became their primary home when they retired early.
That's life-changing.
Ironically, while a market like we had in 2022 makes it easier for investors to lose money, it actually creates MORE opportunities to make life-changing profits for investors who don't panic and stick with the plan.
Cabot Wealth Network doesn't manage investments or offer personal investment advice. Investing always entails the risk of loss and past performance is never a guarantee of future profits. But, as I mentioned above, over the long run, the stock market is the best investment out there and always provides opportunities to make money.
For those of you who are invested in the market right now, follow the plan. There may still be turbulence ahead before we see a full market rebound, but there are still plenty of stocks that can make you money and the analysts at Cabot are working full-time to help you find them.
For those of you without a plan, now more than ever, this is the time to follow the guidance of expert analysts. Experts don't have a crystal ball, so they'll still have some losers, particularly in this market, but their insights and recommendations are your best chance to make money in stocks and to beat inflation.
So, I am perfectly happy to bid farewell to the year that was and to welcome the possibility of what 2023 can hold. All of us here at Cabot look forward to helping you make it a profitable one.
I wish you health, happiness and prosperity for the coming year.
Sincerely,
Ed Coburn
President & Publisher
Cabot Wealth Network
P.S. Cabot's Chief Investment Strategist Mike Cintolo will be presenting his annual outlook for the year ahead on Thursday, January 19. Get more information about this FREE webinar and sign up here.