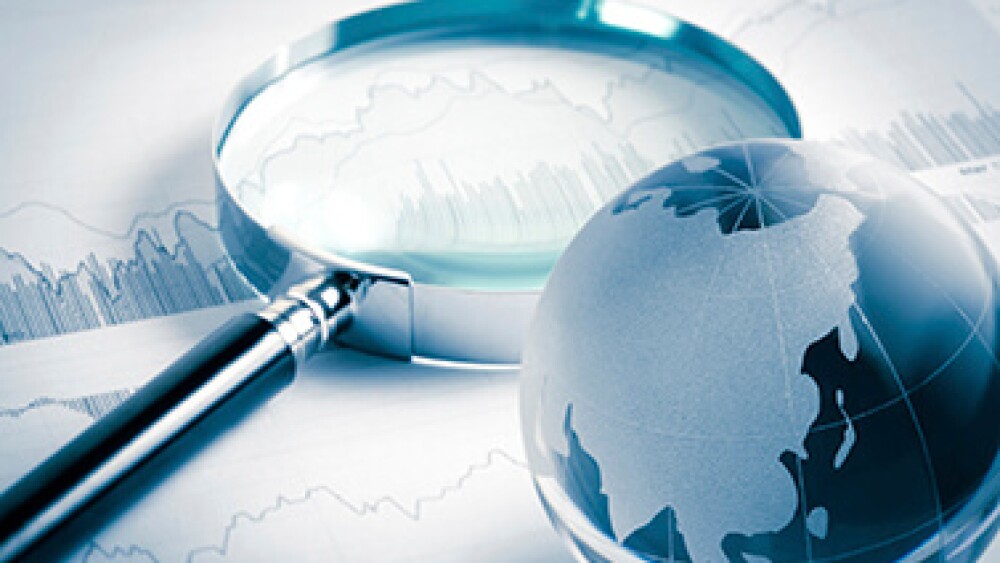 When growth investors, especially emerging market investors, look at stocks, the emphasis is on buying. Successful growth investors are aggressive and optimistic, and finding a stock with great fundamentals but a lukewarm chart is not likely to make their day.
But the trend of the markets over recent weeks, both U.S. and emerging, has put a caution flag up. So, right now, it's a great idea for investors who favor the growth style to spend less time buying and more time building a watch list of stocks that have big potential when the market turns supportive again.
And as Chief Analyst of Cabot Global Stocks Explorer, I have just the watch list stock for you.

A Brazilian Watch List Stock
The company is PagSeguro Digital (PAGS), and here's an updated version of what I had to say about the company when I featured it in my March 22, 2018 issue.
In the past couple of decades, U.S. shoppers have noticed that traditional cash registers are going the way of the dinosaurs in favor of credit card modems. And in just the past five years, give or take, more and more merchants have been using a little dongle on their cellphones or tablets to swipe cards as Square powered a revolution in point-of-sale (POS) payment options.
[text_ad]
That payment revolution has gone international, with Paypal fighting it out in Brazil with local vendors like MercadoPago (which is MercadoLibre's payment arm) in the online arena. Square is also aiming for a piece of the international payment pie, targeting the dedicated device market by virtually giving away its dongles and making its money primarily from transaction fees.
But an upstart Brazilian company, PagSeguro (which translates roughly to "secure pay"), has been quietly and quickly gaining an advantage on both its international and Brazilian competition, producing wildly rapid growth in the process.
PagSeguro Digital is a creation of Brazilian media group Universo Online, which is in turn owned by Grupo Filha, a media conglomerate that owns the top newspaper in Brazil. Universo is also ranked as the biggest internet portal in Brazil, with 50 million unique visitors and almost seven billion page views per month.
PagSeguro was formed in 2006 to provide a financial services platform and grew quickly, taking over BrPay, an electronic payment company, soon after. The company had more than 12 million registered users by 2010 and grew further by acquiring a fraud prevention company and partnering with Nokia on a unique Near Field Communication technology that allows two cell phones to communicate securely when in proximity. And in 2013, PagSeguro launched its MINI credit- and debit-card reader, a hand-held device that uses Wi-Fi.
The target customer for the MINI system is a small company with no website or e-commerce presence. PagSeguro's technology and alliances with banks give buyers and sellers a number of options for completing sales, and (importantly) the company guarantees the validity of sales and settles disputes.
PagSeguro's revenue growth has been meteoric, with double-digit growth from Q2 2015 through Q3 2016, triple-digit growth for five quarters and gains of 98% and 55% in Q1 and Q2 2018. Earnings growth has been at triple-digit rates since Q2 2016 with the most recent quarters showing 367% (Q3 2017), 350% (Q4), 133% in Q1 2018 and 186% in Q2. After-tax profit margins have been growing quickly and have topped 20% in three of the last four quarters. And the good times should continue to roll—analysts are estimating 2018 earnings growth at 87% and 47% in 2019.

What to "Watch" with PAGS
PAGS staged a successful IPO on January 24, 2018, pulling in $2.3 billion and generating enough excitement to kick the stock from 28 at the open to 40 in late March. But emerging markets had peaked just a couple of days after PAGS's IPO, and the downward pressure from EM investors took the wind out of the stock's sails, pulling it down to a triple bottom at 25 in July and August.
I think PAGS is a great watch list stock now because its chart shows a solid, four-month bottom and is showing some preliminary signs of attracting investors' attention again. And this is despite the spooky action among emerging market stocks as a whole. Here's what the daily chart looks like.
The company's story and numbers are decidedly constructive, and you might be tempted to hit the BUY button on PAGS immediately. But the greatest lesson about growth investing that Cabot has learned over the years is that it's a bad idea to get ahead of the market. When the main trend of the market is down, the odds of success for any particular stock are materially lower.
So put PAGS on your watch list and watch for two things: PAGS to break out above 32 on good volume and the momentum of emerging market stocks to turn positive. It should be worth the wait.
And to find out when the stock reaches our buy signal, become a member to Cabot Global Stocks Explorer.
[author_ad]