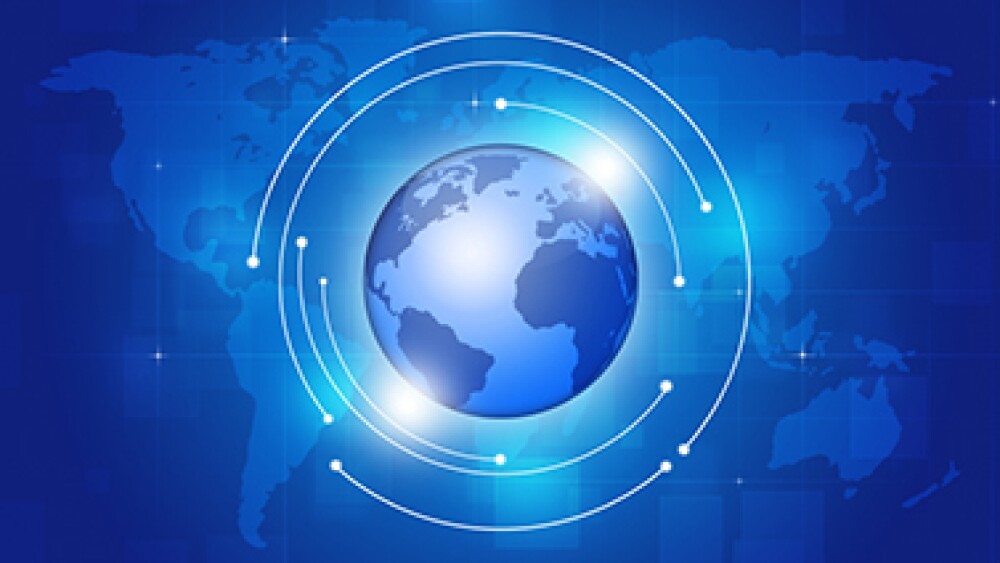 BABA Stock vs. AMZN Stock: A Tale of the Tape
Everyone has heard of Amazon (AMZN). It's everywhere, sells everything and keeps making headlines with stories about using drones to deliver packages, making movies and flattening competitors. Recent headlines have treated Amazon and Oracle like two heavyweight fighters, with the cloud computing championship going to the winner. (Note: Amazon's overwhelming strength as a competitor can wreak havoc on smaller firms.) As an example, it seems to be crushing the life out of Shutterfly (SFLY), which is why that company's stock took this body blow on Wednesday.
For me, as Chief Analyst of Cabot Global Stocks Explorer (formerly Cabot Emerging Markets Investor), the only thing wrong with Amazon is that it's not an emerging market stock that I can recommend.
Fortunately, I don't have to, because China seems to be raising up its very own version of Amazon in Alibaba (BABA), a company that's very much in Amazon's league in ambition, strength and growth.
[text_ad]
So, following through on the boxing metaphor, I thought it would be interesting to put the two stocks in the ring together and see who's left standing after 15 rounds.
Back when a heavyweight boxing championship was a topic of national conversation, newspapers would run a feature on the day of the fight called The Tale of the Tape giving height, weight, etc. Here's a version for BABA stock vs. AMZN stock.
Amazon's numbers show an enormous lead in earnings growth for both the latest quarter and in projections for the next year. Alibaba, on the other hand, reports much larger revenue growth for the latest quarter and a big lead in after-tax profit margin.
The numbers for both companies are very strong, and both companies have large amounts of cash ($16.5 billion for Amazon and $13.8 billion for Alibaba) to fund their ambitious moves into related and complementary businesses.
Amazon started its cloud business a couple of years ago and is now a leading provider of cloud services, and has strong footholds in almost every area of online enterprise, including credit cards, fulfillment and online advertising. Alibaba has also moved into cloud services in China, and has either bought stakes in, or started joint ventures with a host of Chinese game, social media, entertainment and search companies.
Each company also has a legendary founder/leader at the helm.
Amazon's Jeff Bezos has built his online bookseller into a colossus that's contending with iTunes in online music, with Netflix in streaming entertainment and with Oracle in cloud services. Bezos defied popular wisdom by relentlessly plowing cash flow back into Amazon's expansion, a move that reduced earnings and irritated some shareholders. The company's huge recent earnings gains (and projected gains) are the payoff on that long stretch of expansion at the expense of earnings growth.
Bezos has been on the cover of Time magazine, and he's still pushing Amazon into related businesses.
Jack Ma, the English professor who founded Alibaba as a website where international business could locate Chinese manufacturers, has a similar temperament to Bezos. Alibaba's biggest growth came when it established an online marketplace where individuals and businesses could offer goods and services, much in the style of eBay (EBAY). Also in the style of eBay, the company established its own secure online payment system. Unlike eBay, the company moved into delivery and rode the wave as Chinese shoppers embraced mobile devices as their primary way of accessing the internet.
Alibaba is frequently in the headlines for having bought (or bought a stake in) another online business. Ma also has ambitions outside China.
With skilled and ambitious leadership, excellent fundamentals and no obstacles to strong growth ahead, choosing between the two companies as investments isn't a slam dunk. The decision for me comes down to a couple of things. First, BABA trades at a 38 P/E ratio, while AMZN's P/E is 196. This is partly because AMZN has been in a strong uptrend since February 2015 (with a big correction during the market's swoon in early 2016.) BABA stock went through a long, painful correction after its headline-making IPO in September 2014 and has only been rallying since February.
Beyond valuation, AMZN stock boasts 3,276 institutional investors on board, while BABA stock has just 1,889. So, with Amazon, there's a greater possibility that everyone who wants to own it already does. That's a plus for Alibaba.
On the other side, Alibaba does business in China, where the government takes a much more aggressive role in regulation, which makes for less predictability. Alibaba was recently cautioned for failing to adequately police counterfeit designer-label products offered on its online marketplace.
Personally, my money is on BABA as a growth stock, just because I think it has more potential to be discovered and surprise people. And since neither company pays a dividend, price appreciation is the name of the game.
Realistically, however, taking positions in both stocks, one U.S. online giant and one emerging markets online giant, seems like a smart play.
To receive further updates on BABA stock or additional strong emerging markets stocks, consider a trial subscription to Cabot Global Stocks Explorer. For details, click here.
[author_ad]