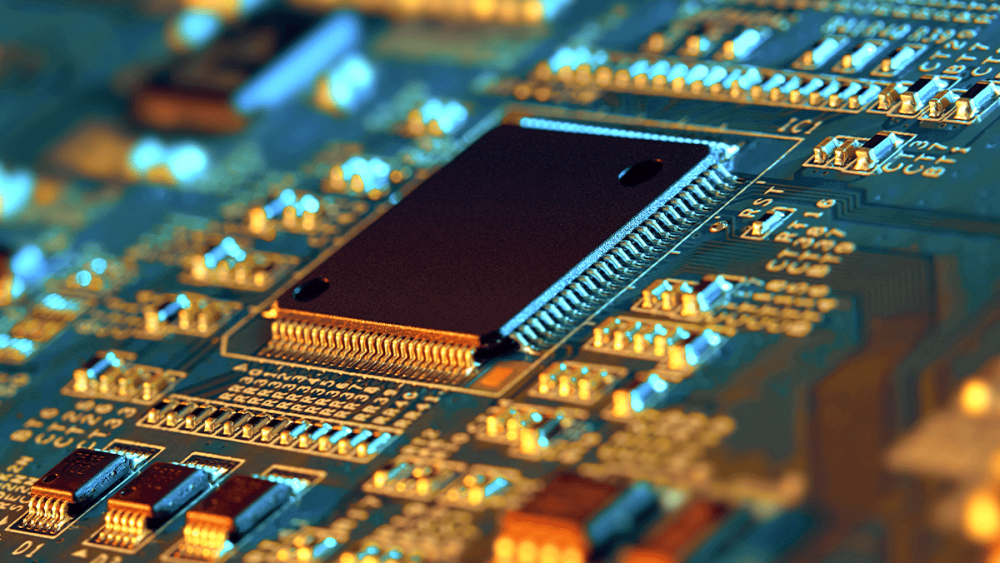 When most Americans think of Washington, they think of lobbyists, loopholes, and bailouts.
They're not wrong, as late last month the Senate voted 64-34 to proceed on a $76 billion semiconductor subsidy and tax credit bill (called the Chips Act) that quickly ballooned through an amendment to fund all sorts of bureaucratic initiatives. Together all this could potentially reach a price tag to taxpayers of $250 billion. Sixteen Republican senators supported moving the legislation forward.
Intel (INTC), Texas Instruments (TXN), Taiwan Semiconductor (TSM) and even IBM (IBM) are just some of the semiconductor stocks that expect to benefit financially from this boondoggle.
[text_ad]
Now, it would be very hard to overstate the importance of semiconductors to the future of the U.S.-China rivalry and America's economic and national security. Semiconductors are the most strategically important technology because they underpin the circuitry at the heart of everything from smartphones to advanced satellites. You might think of these microchips as the brains inside all advanced technology.
Equally critical is the effort to build a cushion of government and private stockpiles of semiconductor supply chain inputs such as rare earths and metals. These can serve as a bridge until we have secure domestic mining and refining in place – a process that could take a decade or more and also require expedited permitting and financial support.
Today, 75% of total chip production is in Asia with China on a trajectory that could give it a 30% market share by 2030. By 2025, 40% of the world's capacity to produce chips with 28-nanometer nodes will be in China, up from 15% last year, according to International Business Strategies Inc., a consulting firm. China is investing significant resources in becoming self-sufficient in both mature and more advanced chips including tax waivers for up to 10 years. China is also on a buying spree of the world's chip-making equipment.
While U.S. regulations block China from the most advanced chipmaking equipment, in 2021 Chinese foundries bought almost $15 billion worth from three American companies: Applied Materials, Lam Research, and KLA Corp., according to The Wall Street Journal. Meanwhile, many leading American chipmakers still receive 35% or more of annual revenue from China in one form or another.
The Top Semiconductor Stock
Intel and Texas Instruments made their big blunder much earlier when both were invited to, and declined to participate in, the funding of Taiwan Semiconductor – now the world leader in producing microchips with complete domination of high-performance microchips.
Taiwan Semiconductor was formed when the Taiwanese government persuaded the Dutch multinational Philips to partner alongside several local private firms to start a chip foundry in 1987. The Taiwanese government invested 21% of the start-up capital, Philips contributed 28%, and other private investors provided the rest.
Even more painful is that the founding CEO of Taiwan Semiconductor, Morris Chang, born in Mainland China, earned his bachelor's and master's degrees in mechanical engineering from the Massachusetts Institute of Technology, became a U.S. citizen, and then spent a quarter century working at Texas Instruments, with responsibility for its worldwide semiconductor business. Texas Instruments also sent him to Stanford University, where he was awarded his doctorate in electrical engineering.
In 1997, Taiwan Semiconductor listed its stock on the New York Stock Exchange and now has a market value of over $455 billion. The company now makes 12 million semiconductor wafers a year and has over 50,000 employees. Morris Chang has stated that TSMC's scale and technical lead means that production at their U.S. factories cost 50% more than in Taiwan.
All this reflects the changing landscape of the U.S.-China rivalry as they both seek the commanding heights of the global technology-driven economy. It also means you should start investing in semiconductor stocks – starting with the four names mentioned above!
Do you own any semiconductor stocks not mentioned above? Tell us about your favorites in the comments below.
[author_ad]