Cabot Options Institute Fundamentals
With this service, you learn from Chief Analyst Andy Crowder how to use factor-based investment models—drawn from published writings and academic papers that have stood the test of time—to get simple strategies that deliver long-term success. Whether you're just getting started with options or have traded them for years, you learn the proven, statistically driven, mechanical approach to trading options—all to make bigger profits for you.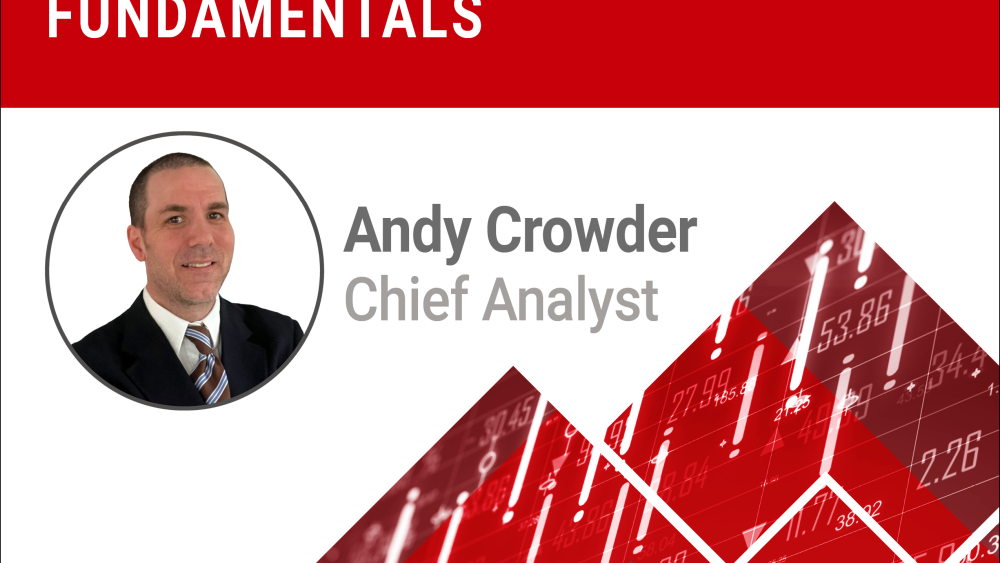 The Simplest Wall Street Options Strategy Anyone Can Use to Generate Regular $1,000/month Gains
Why I Quit Wall Street to Write You this Letter
My name is Andy Crowder, and I'm a 30-year veteran options trader who left a lucrative career on Wall Street – to show everyday investors how to succeed with options.
Today, I want to show you exactly how I traded as a Wall Street trader. In this presentation, I'll reveal a simple way you can generate reliable gains with one simple trade.
No fluff. Just me, my laptop, and my brokerage account – showing you exactly how to earn more income in a month than most people earn in a year from stocks, bonds, or a savings account.
I understand this might seem a little strange. Why share my professional expertise so publicly?
Because I believe it's the best way to prove that I know what I'm talking about.
And I want to show you that despite all the jargon, the marketing fluff and hype: This kind of professional-level trading doesn't have to be complicated.
Even more importantly: I want to prove that you don't have to shoot for 1,000% gains in order to succeed.
Math is on your side if you target 4% gains with a statistical edge – vs. 400% lottery tickets.
I think you intuitively know this … but the world of finance and investing can be a confusing mix of logic and emotion.
So set aside your greed and fear for a minute.
Here's ONE trade (and I mean a single trade) you can make for reliable gains, no matter what is happening in the market.
I'm talking about a way to earn about 4% income every month… over and over.
So how does this work? How can you earn this kind of regular, reliable income – no matter what's happening in the market?
I don't mind telling you: The single best way to earn income from options is the covered call.
A covered call is one of the safest ways to earn income from options. The way it works is that you can sell 1 call option against every 100 shares of stock you own.
But there's a big problem with selling covered calls:
They require a huge amount of up-front capital.
One of the most popular ETFs to trade options on is the SPDR S&P 500 ETF Trust (SPY).
In order to sell just one covered call against this ETF, you'd have to own about $40,000 worth of SPY shares.
Or consider that to sell a single covered call against Alphabet (GOOG, the company that used to be called Google) you'd have to own $230,000 worth of shares.
The problem of course is that you need to own 100 shares for every covered call you sell.
So even a relatively inexpensive company like AT&T (T), that sells for about $20/share, would cost you $2,000 to have enough shares to sell calls against.
But there's a "poor man's" way to earn covered call income, WITHOUT owning 100 shares.
I discovered this technique while I was working on Wall Street. It's not something that's widely shared.
Even on Wall Street, the most "successful" traders make the bulk of their money by having more assets under management. Getting your clients to buy massive amounts of shares is vital to your compensation.
Why tell a client about a less expensive way to trade options when you are paid not to?
It's that kind of perverse financial incentive structure that irritated me…
It's part of the reason I quit. (More about why I quit in a minute.)
But more importantly, once I discovered this "poor man's" technique, I realized I could earn way more money for way less up-front capital – for myself.
Today, I want to show you how you can cut your up-front share cost by 65% to 85% and…
You make the same amount of covered call income as someone who has spent thousands or tens of thousands more than you to make the same trade….
In effect: you're MULTIPLYING your income…
Instead of collecting about 1% in income from covered calls, you increase your income to 4-5% a month.

Depending on your account size, that can mean the difference between earning $50 a month, and earning $250 a month…
Or instead of earning $100 a month, you could increase your income to $400 a month.
Or instead of earning $250 in covered calls every month, you can take home $1,000 a month.
On a percentage basis, this turns into about 30-40% average annual income.
This isn't hypothetical income either.
I make these kinds of trades in my own accounts, trading for my 3-year-old daughter with an account I started when she was born.
For instance, I recently made 5.4% in just 53 days on Chevron (CVX) in her account…
That's 5x more income that you'd get from a typical savings account… in a little under two months.
And the best part is: I can keep making similar amounts of income every 6 weeks or so…
Since that's the case, you might be wondering:
Why do this? Why not just keep this Poor Man's Secret for myself?
A valid question. Why share this information if it's so valuable? Couldn't I just trade for myself and not reveal it to anyone?
The truth is, the world of options trading is massive. According to Investopedia.com, the total value of the derivatives market (another word for options) is $1 quadrillion. That's 1 million billions. It's 100,000 trillions.
And you have to remember: Many of the people in the options market aren't making these kinds of trades.
They're making risky, lottery-ticket-type trades. They're making bets on low probability events and hoping they get lucky.
This is the exact opposite kind of options trading: We're making high probability trades.
I don't make a trade unless I have a statistical likelihood of success that's around 80%.
Win 80% of your trades, and you end up slowly building your wealth. No shortcuts. Just math.
But my point is: I can't possibly make every trade for myself.
I could spend every minute of every day coming up with a trade that matched my strictest criteria and still never run out.
More to the point: There is no reason to make a lot of trades.
What would be better: making 100 trades with a block of capital that earn 20% each or 5 trades that make 20% each with the same block of capital?
It comes down to position sizing and risk management. If I make 100 trades, that's 20x times the work for the same result.
That's my first lesson to new traders: trade less, with more conviction – with the right position sizing.
Let me tell you how I got started… and why I've spent the last two decades out of Wall Street…
Why I left Wall Street at 31 years old.
At the time, I was earning more than 99% of Americans.
I was also trading on behalf of people and institutions far richer than myself. The 1% trading for the benefit of the 0.001%.
Not very satisfying – besides financially. All the typical trappings of an office job – turned up to 11. A terrible commute. Long meetings. Quotas. Perverse incentives – selling when I wanted to buy and buying when I wanted to sell.
But hey, it wasn't my money. "Not my monkeys, not my circus," as they say.
It wasn't a great feeling. I just wanted to help people make money with options!
So, I left to do my own thing.
I'd rather not be stuck in a stuffy Wall Street office 70 hours a week, living in a tiny, $2k/month apartment just so some rich guy gets slightly richer.
That's why I moved on – and started giving out simple weekly trades on my own – to a small group of independent investors. I don't think I have any billionaire readers… but I bet I have more than a few self-made millionaires in the bunch.
The remarkable thing is that I'm not alone. Dozens of the world's top analysts and traders have walked away from Wall Street over the past 20 years – sick of the culture, the results and the lack of fulfillment.
Like Trudi Wagner, who held a seat on the NYSE as a Vice President in Equities at Goldman Sachs. Trudi left in the early 2000s and now runs a tiny cheese company in Charleston, SC.
As Trudi says about her time on Wall Street: "Goldman was like swimming in a shark tank daily. Getting into Goldman was a feat and you pedaled hard to stay there. The endless politics were draining though, and I felt it brought out the worst in some people."
Or a NASDAQ Trader named Jamie Kutch, who quit working for Merrill Lynch after 9/11 made him reconsider what was important. Today he runs a wine company in California. As he says, "My office space is in various vineyards. Instead of halogen lights overhead, I look up to the sky. I have replaced charts and Excel for weather maps."
And Evan Golub, who left a 13-year career at a Wall Street hedge fund after falling ill with Lyme disease. He turned his illness into a passion project helping other people sick with Lyme.
Golub says, "I make much less now. That said, I feel fortunate to now have the opportunity to work on something that I'm personally passionate about."
I feel the same way as Evan, Jamie and Trudi.
No matter how well paid I was on Wall Street, it's just not very personally satisfying to make millions of dollars for someone so rich they don't even notice the extra money in their accounts.
It feels like bringing food to someone who's just finished eating.
I'd much rather help regular people make a meaningful difference in their lives – by using the best, most accessible trades that I learned about as a Wall Street trader.
That's why – if nothing else – I want you to understand this SINGLE trade that I've made over and over again.
For instance, in 2021 I traded Dow Chemical (DOW) over and over…
| | |
| --- | --- |
| Date | Income |
| February 19th 2021 | $124.00 |
| March 19th 2021 | $122.00 |
| April 16th 2021 | $193.00 |
| May 21st 2021 | $92.00 |
| June 18th 2021 | $160.00 |
Using the same ticker…
Making about the same amount of income…
And each trade takes about 4 weeks…
But it's not just with Dow…
In 2021 I also made these same kinds of trades on Merck:
| | |
| --- | --- |
| February 19th 2021 | $183 |
| March 19th 2021 | $102 |
| April 16th 2021 | $94 |
| May 21st 2021 | $60 |
| June 18th 2021 | $65 |
IBM too:
| | |
| --- | --- |
| February 19th 2021 | $2.24 |
| March 19th 2021 | $1.12 |
| April 16th 2021 | $2.16 |
| April 16th 2021 | $1.67 |
| May 21st 2021 | $1.16 |
| June 18th 2021 | $1.20 |
Verizon:
| | |
| --- | --- |
| February 19th 2021 | $89 |
| March 19th 2021 | $42 |
| April 16th 2021 | $87 |
| May 21st 2021 | $37 |
| June 18th 2021 | $76 |
Chevron:
| | |
| --- | --- |
| February 19th 2021 | $172 |
| March 19th 2021 | $187 |
| April 16th 2021 | $370 |
| May 21st 2021 | $96 |
| June 18th 2021 | $121 |
Amgen:
| | |
| --- | --- |
| February 19th 2021 | $370 |
| March 19th 2021 | $260 |
| April 16th 2021 | $235 |
| April 16th 2021 | $212 |
| May 21st 2021 | $211 |
| June 18th 2021 | $226 |
These are just some of my recently published trades.
But I've been doing this for over twenty years…
Now… these aren't the only trade I make. I'm showing you this trade just to illustrate that this kind of professional-level trading doesn't have to be complicated.
It's not about luck or timing either. It's not about swinging for the fences – notice how most of my gains are within a range of $150…
Sometimes higher… Sometimes lower…
The point of this trade is just to take advantage of regular, statistically predictable events.
Better yet: you can get started for less than $500.
In fact, I've geared a brand new service towards people with relatively smaller accounts – or people who want to try out trading with a tiny part of their portfolio.
I call it Cabot Options Institute Fundamentals.
Click here to start your risk-free trial.
I've joined up with Cabot specifically to help me launch this service for a reason.
I could have gone back to Wall Street… I've had offers from wealthy individuals who want me to run their home office or to start a hedge fund.
But I didn't want that kind of lifestyle. My passion is helping individual investors succeed.
And I know Cabot has a long (50+ year!) history of doing just that.
Working with Cabot is a perfect fit.
And Cabot Options Institute Fundamentals is the perfect way to get started with options.
That's why I've created a special blueprint anyone can use to get started with this "poor man's covered call" strategy in the next few minutes.
It's called:
"The #1 Fundamentals Trade You Should Make Today."
This report gives you the full details of how to immediately start trading poor man's covered calls.
Frankly, with this report alone, you could probably do fine trading for yourself.
And it's the only place to find this report. I haven't published it anywhere else. Not on my free site. Nor have I shared it with any hedge funds or super-rich clients.
And in a moment, I'll show you how to get it.
But in this "blueprint" I reveal:

Exactly how to make your own poor man's covered calls, over and over.
How you can focus on just one stock and collect regular covered call income.
The exact information I was never able to share with my clients on Wall Street…
Why this strategy can work in any market…
And more…
The truth is: I make it as easy as possible to make these trades for yourself – everything is in this report.
And I'd like to send it to you immediately.
But I'd also like to do you one better.
I'd also like you to become a charter member of my new service: Cabot Options Institute Fundamentals.
When you do, I'll immediately send you a copy of The #1 Fundamentals Trade You Should Make Today…"
But I'll also sign you up to receive live poor man's covered call trades.
These are the exact kind of trades I've made for myself and my family for years.
These are the trades I left Wall Street to share with regular people.
Even better: I'm not just going to give you one or two trades every month.
My goal is to give you up to 15-20 poor man's covered calls trades.
Why so many?
It's not that I expect you to be able to make every single trade – but I recognize that not every trade will be right for you.
Out of the 15-20, I know that at least 2 or 3 will be right up your alley.
I know that seems like a lot of trades… but remember: the world of options is massive. And even being as strict with my rules as possible, there are dozens of ways to profit from just this single trade.
But you might be wondering:
What kind of trades can you expect?
I've just launched this service, and it seems likely that I will add more "core" trades as I go, but right now, I'm focusing on 5 different types of poor man's covered calls trades.
These trades are based on what I consider to be the most conservative groups of stocks in the market.
I start by following the actual trades of the world's most successful investors, like Ray Dalio, James O'Shaugnessy, and Warren Buffett.
Then I use my strict criteria to home in on a handful of the best stocks from these masters…
It's hard to go wrong when you are using the simplest options trades based on the safest stocks in the market.
But remember: though this service is brand new, this is not my first rodeo.
In the past, I've helped thousands of readers learn about these kinds of fundamental options trades.
I was even hired to go teach an options class in Chicago to a tiny group of high-net-worth investors.
And I've been writing about and trading options for nearly 3 decades.
In the past, I've been paid upwards of $300,000 a year for my research…
But today, to get access to all of my Fundamental options research –
Through this special charter offer, you'll pay just $497 for a full year's access to Cabot Options Institute Fundamentals.
That's not all you'll get though…
You'll also get my Fundamentals Strategy Guide.
This Guide shows you exactly how I decide how to build a trade. Step by step.
Whether you've traded options before or not, this simple guide shows you exactly how I pick strike prices, expiration dates and why.
No other publication I know of gives you this kind of high-level strategy detail.
I reveal this information because I think the best way for you to succeed as a trader is to truly understand what you're doing… and why…
You can of course just follow my trades and make reliable income from my poor man's covered calls…
But once you understand exactly what I'm doing, I know you'll be able to make even more income for yourself. You'll be able to open up your brokerage account to find your own nuggets of income – any time, any place.
With or without my help or trades.
You will discover a new skill that will last you the rest of your life. And this skill is something that you'll have one year, five years or two decades from now – whether you're still a reader of mine or not.
Why Give Away so Much?
I think the best way to create long-term value is for my readers to excel.
If I'm hiding my best ideas from you… you're not going to excel. You might stay on for a year, but you won't learn anything. And if you make money just following my trades? You probably won't tell many people about me.
The dirty secret of investment research publishing is that we live or die on word of mouth and customer testimonials.
Readers who do "just OK" but never grow or excel? Well, they don't tend to write very compelling testimonials or tell their friends, family and neighbors about this great new thing they found.
But if I can help you become an expert-level options trader?
If I can show you exactly how to make your own trades… to create your own income… month after month?
I bet you'll tell everyone you know.
Maybe a few people will take a look at my work – and become members themselves.
That's how I like to do things, and I know it's how Cabot likes to too.
So If you're interested…
If you want to get my poor man's covered call research…
If you want to get my Fundamentals Strategy Guide and my report, The #1 Fundamentals Trade You Should Make Today…
All you have to do is take a trial membership to The Cabot Options Institute Fundamentals.
As a member you will get all of my trade recommendations every single month.
Each trade will give you a statistically likely chance to earn about 4% income every month.
You can also opt in (for free) to get trade alerts direct to your phone…
AND access to my live portfolios, and updates as needed.
For just $497.
I think if you're making hundreds (or thousands) of dollars of extra income every month, that's a bargain.
But I also want to give you the best money-back guarantee I can.
I get that my options research may not be ideal for everyone.
Like I said: I want happy, prosperous readers who are succeeding.
If you find that my work is not right for you – I'd rather give you all of your money back and part on good terms.
That's why we offer a 30-day money back guarantee.
If you're not completely satisfied with my work, my trades, my special reports, or my strategy…
If you feel like you just can't use my research for any or no reason…
You get a full 30 days to get every dime of your $497 back.
For me, it's a matter of principle. I only think it's fair to make this guarantee…
And if you decide it's not a good fit, it's all good.
Simply call our customer support team and they will send you a full refund, no questions asked!
If that sounds like a fair deal, and you want to start making hundreds or thousands in extra income every month, and you're ready to start your journey to financial freedom, potentially closing gains as high as 273% in as little as 7 days…
Then all you need to do is join today for the special charter offer of $497.
I say "special" because I've certainly charged more than $497 for my research in the past. It's likely that Cabot will want to raise the price in the near future.
And remember: You get a full 30 days to decide if my Fundamental option trades are right for you. That's plenty of time to see the income roll in. It's entirely possible that you'll pay for your entire year of Fundamentals with just one trade…
The risk for me is that you take my Guide and my Fundamentals report, and you don't need my trades.
But I think you'll want to follow along for at least one year to make sure you're truly getting it.
What else can I say?
I think if you take a risk-free trial membership to Cabot Options Institute Fundamentals, you'll open up a whole new huge world of reliable income trading.
You might even give up stock trading forever and just focus on poor man's covered calls.
But I know if you read my reports and see my trades for yourself, you'll agree this is simply the best way to make reliable income from the market – no matter what is going on.
All you have to do:
Click here to start your risk-free trial.
Your Guide to Options Trading,
Andy Crowder
Chief Analyst
Cabot Options Institute
P.S.
There's one more poor man's portfolio I'm putting together. It's possibly the best-kept secret in the investing world – and like my Ray Dalio and Warren Buffett portfolios, it has an amazing track record of success.
It's called The Dogs of the Dow… and it's so simple I hesitate to even reveal how it works in this letter.
But all you do is collect options income from the least expensive stocks in the Dow. That's it. These are the biggest, most successful companies in the world. And you're using the least expensive of the bunch to earn income.
And I'll show you exactly how as soon as you become a charter member of Cabot Options Institute Fundamentals