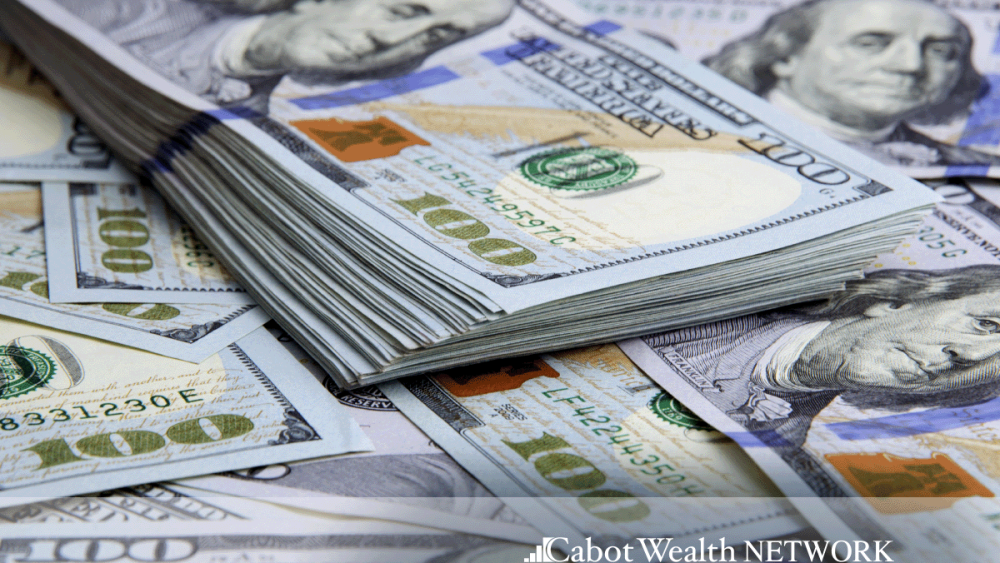 Unless you're shorting stocks, you've probably been disappointed with recent market action as the S&P and Nasdaq are now about 7% and 8% below their July highs (respectively).
But with that short-term unpleasantness comes opportunity. When most stocks are falling, those that are not stand out like a sore thumb.
Typically they'll be more resilient, holding up better on down days and outperforming on up days. By that same token, they'll be outperforming their industry peers.
That type of action is exactly why we bought Splunk (SPLK) just a few short days before Cisco (CSCO) announced plans to buy the company in an all-cash deal (and at a big premium to where it was trading in the days before).
This is what I mean …
Here is a graph of the Nasdaq (QQQ) in early to mid-September, which shows the index was starting to come under pressure, and growth stocks, in particular, were weak.
Yet despite the weakness in the Nasdaq, SPLK shares were steadily rising following a big earnings beat in August and hardly gave up an inch of those gains when the market weakened in September.
This stock strength stood out like a sore thumb, as did the very strong option activity, which was building and building throughout September, including these call buys:
Buyer of 3,000 Splunk (SPLK) October 125 Calls for $3 – Stock at 117
Buyer of 3,500 Splunk (SPLK) January 120 Calls for $9.50 – Stock at 114
Buyer of 1,000 Splunk (SPLK) January 140 Calls for $3.60 – Stock at 113
Buyer of 2,000 Splunk (SPLK) January 140 Calls (exp. 2025) for $15.60 – Stock at 113
This strong stock action, as well as very bullish option activity, is my dream scenario when targeting a buy candidate, and I added SPLK to the Jacob's Private Circle (JPC) portfolio on September 12th. Here is a sample of that trade alert:
Splunk (SPLK) has been at the top of my watchlist for weeks following a big move higher after the company reported earnings. Since that earnings move, the stock has continued to drift higher even as the market has mostly chopped around. And while the stock strength since has been impressive, perhaps even more impressively SPLK is only down marginally today while its peers are under significantly more pressure following Oracle's earnings disappointment.
Let's get involved via a bull call spread.
Buy to Open SPLK May 125 calls
Sell to Open SPLK May 150 calls
JPC members were filled on our bull call spread for $9.25, and just seven trading days later it was announced that Cisco had agreed to buy SPLK for $157 a share.
This was a big win for the JPC portfolio as our bull call spread that was purchased for $9.25 will be worth $25 a spread, or a profit of $1,575 per bull call spread (170% gain), should the deal go through.
So, are there any stocks that I have my eye on that are showing similar characteristics to SPLK before it was taken over? Yes there are!
Here is the chart of a mystery stock that the JPC portfolio added last month as this growth stock has held up spectacularly despite the Nasdaq falling 5% in the last month.
Now will the mystery stock get taken over? Only time will tell. That being said, whenever a stock greatly outperforms the weakness of the market and its peers, I certainly get intrigued, and often times buy.