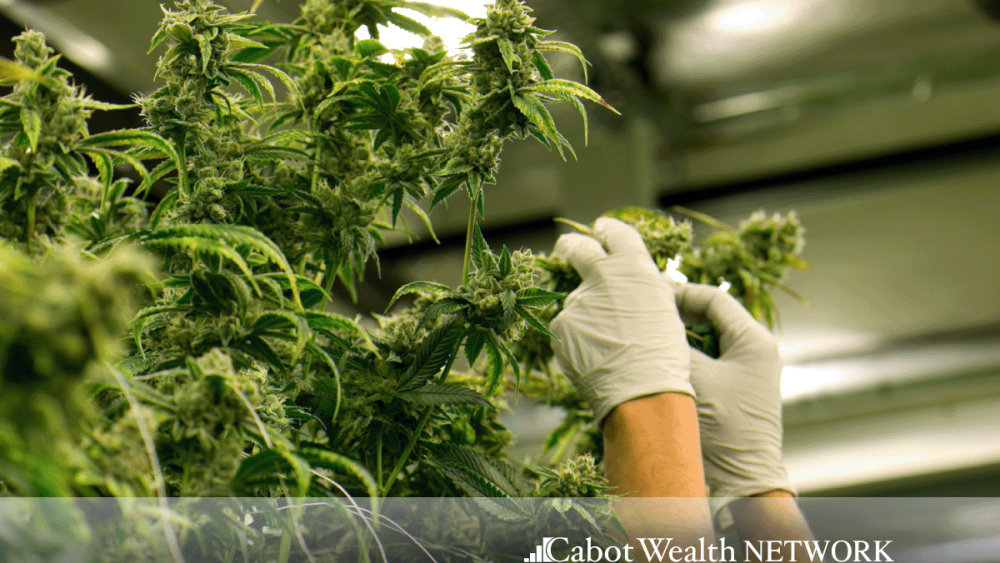 News of the possible rescheduling of cannabis to a Schedule III classification from Schedule I kicked off a significant rally in cannabis names in the first half of September.
Even with some (limited) progress on the prospects of SAFER Banking, rescheduling remains the single biggest catalyst ahead.
More important than the technical classification of Schedule III is the potential tax benefits to cannabis companies.
The proposed change would release them from part of the Internal Revenue Service code known as "280E." It bars companies selling Schedule I drugs – like cannabis companies – from deducting most expenses against federal taxes. Cannabis companies pay 70% or more of their revenue in taxes. "This is really a game changer," says Kim Rivers, the CEO of Trulieve (TCNNF).
But there's some hidden good news in the mix that hasn't been getting a lot of attention. It has to do with a tax accounting concept known as "net operating loss" (NOL) carryforwards. Under tax law, companies in general are allowed to tally prior losses to deduct against future earnings, if any. Businesses can carry forward NOLs indefinitely, though the deductions are limited to 80% of taxable income. Cannabis companies do not have this option because of 280E restrictions. But that will change if cannabis moves to Schedule III.
The impact on future profitability could be huge, depending on the company, because of stored-up NOLs that would be released. A recent analysis By GreenWave Advisors shows how much a select group of sixteen cannabis companies might benefit; we've highlighted five with the largest carryforwards below.
| | |
| --- | --- |
| Company (Symbol) | NOL Carryforwards (In $ Millions) |
| Cannabist Co. (CBSTF) | 226.8 |
| Acreage (ACRHF) | 218.8 |
| TerrAscend (TSNDF) | 175.9 |
| Ayr Wellness (AYRWF) | 143.4 |
| Cresco Labs (CRLBF) | 120.1 |
Of course, to get any real benefit these companies would have to turn profitable. That's not a given, but it seems increasingly likely over the next few years, given the favorable trends on rescheduling, banking reform, and increasing state legalization of recreational use. Companies that would see no benefit are Green Thumb (GTBIF) and Marimend (MRMD), according to the GreenWave Advisors analysis.
Rescheduling Next Steps
Will rescheduling even happen? HHS and the FDA made the rescheduling recommendation to the Drug Enforcement Agency (DEA). The next move will be a DEA response, in the form of a proposed rule. We should see that by year's end, says Howard Sklamberg, a federal drug law expert who is a partner at Arnold & Porter. He chaired the FDA's Marijuana Working Group for several years.
That's an aggressive forecast. But it is realistic, say Cresco CEO Charlie Bachtell and Shane Pennington, another federal drug law expert who is a partner at Porter Wright Morris & Arthur in Washington, D.C.
After the DEA offers a proposed rule, it will see public comment and administrative law judge hearings. Then comes a DEA recommendation to the attorney general, and finalization by the administration.
Sklamberg, at Arnold & Porter, expects all of that to happen by the middle of 2024. That would be lightning speed for a process that can take as long as nine years. But he reasons the administration wants to nail down the change before the mad rush to finalize laws that typically happens at the end of the last year of an administration. Bachtell thinks the whole process could wrap up in the first half of 2024.