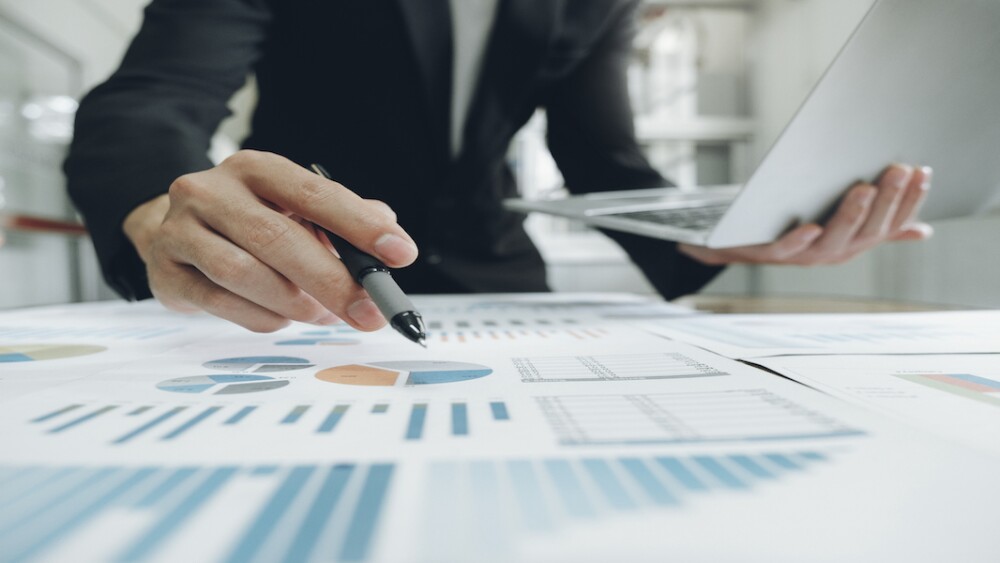 One of the best options strategies in a bear market is not buying puts, it's the bear call spread. And in 2022, the strategy has worked to near perfection. Coupled with a high-probability approach, the bear call spread can even survive the sharpest bear market rallies—a trait that buying puts lacks.
As we all know, for most investors 2022 has been an ongoing challenge. But for those that trade options, particularly those that use options selling strategies with a high-probability approach, 2022 has been an incredible year so far. Because the beauty of using options selling strategies with a high-probability approach is that we really don't care about the direction of the market since we have the ability to make money in bearish, bullish or neutral environments, while volatility sits above normal levels.
Just last week, in our Cabot Options Institute's Quant Trader service, we placed a July 15, 2022 440/445 bear call spread for roughly $0.70. Now we can buy the bear call spread back for roughly $0.25 if we wish for a 9.9% return in just over a week.
[text_ad use_post='262600']
Below is the alert I sent to my subscribers on June 2, which should give you some insight into my options trading approach and hopefully educate a few of you on how to use bear call spreads, step by step. I take a quantitative approach to trading options. I use statistics to place trades with a high probability of success, and use volatility to identify opportunities and to determine the appropriate options strategy for the current situation. Yes, I predominantly sell options, as seen below, because I always want to have the statistics on my side.
Here is the trade:

One of the Best Options Strategies
Trade Alert Sent to Cabot Options Institute's Quant Trader Subscribers on June 2
After a seven-week hiatus, the bulls finally made an appearance last week…and they roared back with vigor. The S&P 500 (SPY) managed to climb 6.6% last week alone. This week has been a little different as SPY seems to be consolidating after four straight days of rallying.
After dipping below 20% for a few days last month, the S&P is now only down 12.8% for the year. That being said, implied volatility, as seen through the VIX, continues to stay above normal levels.
So, our first trade out of the gate, hopefully a successful one, will be a bear call spread with at least an 80% probability of success.
As I stated before, IV rank is well above normal. I have no problem selling premium anytime we see an IV rank above 40. So, when the IV rank is sitting at 82.47 there is no doubt options premium is inflated.
Image courtesy of Slope of Hope
IV: 26.56%
IV Rank: 82.47
Expected Move (Range): The expected move (range) for the July 15, 2022 expiration cycle is from 387 to 436.

The Trade

With the S&P 500 (SPY) trading for 410.57 I want to place a short-term bear call spread going out 43 days. My intent is to take off the trade well before the July 15, 2022 expiration date.
Simultaneously:
Sell to Open SPY July 15, 2022 440 call strike
Buy to Open SPY July 15, 2022 445 call strike for a total of $0.70 (As always, the price of spread will vary, please adjust accordingly.)
Delta of spread: 0.05
Probability of Profit: 86.56%
Probability of Touch: 27.47
Total net credit: $0.70
Total risk per spread: $4.30
Max return: 16.3%

Risk Management
Since we know how much we stand to make and lose prior to order entry we can precisely define our position size on every trade we place. Position size is the most important factor when managing risk, so by keeping each trade at a reasonable level (I use 1% to 5% per trade) it allows not only the Law of Large Numbers to work in your favor … it also allows you to sleep well at night.
I tend to set a stop-loss that sits 1 to 2 times my original credit. Since I'm selling the 440/445 bear call spread for roughly $0.70, if my bear call spread reaches $1.40 to $2.10 I will exit the trade. As always, I will keep you updated on the status of the position as it progresses and send any necessary updates as needed.

Quick Summary
I hope a few of you find this helpful, not only in learning my approach to options trading, but more importantly, how to use bear call spreads. Bear call spreads are one of my favorite options strategies to use in any market environment. But when volatility is high, like what we are seeing in this current market environment, bear call spreads and several other notable options selling strategies undoubtedly reign supreme.
As always, if you have any questions, please do not hesitate to email me or post a question in the comments section below.