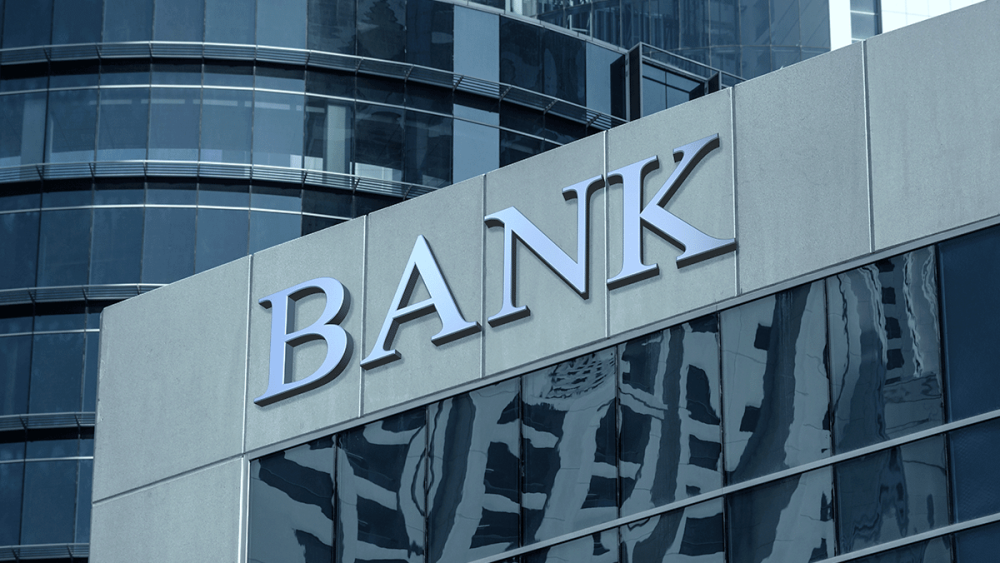 Persistent inflation has prompted the Fed to reverse its early "transitory" stance and make up for lost time. The Central Bank has already stated that it will taper bond purchases sooner and raise the Fed Funds rate faster than originally anticipated to combat inflation.
While inflation and rising rates may be negative for the overall market, those issues do benefit certain sectors. Commodity-oriented companies tend to thrive in inflation, and financial stocks benefit from rising rates. Yet these sectors have been taking it on the chin lately amidst the surge in the Omicron variant as investors fear renewed lockdowns and a slower economy.
The situation is setting up an interesting dynamic. The virus surge is likely to be temporary while the other problems, inflation and Fed tightening, will be much longer term. Sure, the virus will be in the news and probably be a big deal in January. But it will fade. The other issues will be around for all of 2022.
The virus is knocking back cyclical stocks in the energy and financial sectors ahead of what is a very promising year. These sectors should thrive amidst inflation and rising interest rates, but the virus is making companies in these sectors bargain stocks.
2 Cheap Dividend Stocks For 2022
Discover Financial Services (DFS) – Yield 1.7%
Discover is the fourth-largest credit card company in the country and one of the largest in the world. The company issues credit and debit cards, offers consumer banking products and provides loans. It operates Discover, Pulse and Diners Club networks. Pulse is one of the country's largest ATM networks and Diners Club is a popular card internationally.
There are two primary revenue streams: interest income from loans and various fees. But make no mistake about it, the primary revenue generator is interest income, primarily from Discover cards. Discover makes money on the difference between the low rates at which they secure funding and the exorbitant rates they charge for credit balances.
Discover grows earnings from both additional customers and higher credit balances. The credit card company issues unsecured credit to individuals. That's a tough business during a recession, but in a strong economy that is likely in the early stages of a recovery, it is a very profitable business. That's where we are now.
DFS got clobbered in the pandemic bear market. The stock plunged 70% between the middle of January and the middle of March in 2020. But the stock came roaring back and has recovered all those losses and then some. In fact, DFS is now 36% higher than it was before the bear market.
A person might reasonably conclude that we already missed the boat. But there is a powerful reason why the outperformance should continue and why this remains one of my favorite bargain stocks.
The consumer has been strong. Savings rates skyrocketed during the pandemic as people were locked down in their homes. Many also received generous unemployment and stimulus benefits. As the lockdowns eased, consumers were flush with cash and pent-up demand. They've been spending like crazy.
Sure, consumers are spending. But they're paying with cash and not credit. Repayments on credit card loans have been unusually high. Normally, the current level of spending is accompanied by higher credit card balances. But things will change and Discover will get a growth injection.
All that consumer cash will quickly deplete, and consumers will likely maintain their normal spending habits funded by more credit and less cash. Habits will quickly revert to normal, and Discover will benefit.
Chevron (CVX) – Yield 4.2%
Chevron is one of the world's largest integrated energy companies with operations spanning the globe. The company is involved in every facet of the energy industry, but it is heavily skewed toward the upstream segment, oil and gas production and exploration. It has a huge and growing presence in the Permian basin, the largest shale oil producing region in the U.S. and the fastest growing oil region in the world.
There's an important thing to realize about Chevron. It is skewed more heavily toward oil exploration and production and is more leveraged to oil prices than the other energy majors. The price per barrel of crude oil recently hit the highest level in seven years. Prices have pulled back with the resurgence of the virus but are likely headed higher when Omicron fades.
In fact, demand remains strong and oil prices are likely headed higher over the New Year as supply remains limited and inflation continues. Higher volumes and higher prices are a great recipe for soaring profits. Chevron is loving the current environment. Third-quarter earnings skyrocketed to $6.1 billion, the highest since 2013. Cash flow of $6.7 billion for the quarter was the highest ever.
Yet, despite the stellar performance, CVX has just recovered its pre-pandemic price. The good times should continue to roll for CVX which received a slew of analyst upgrades after the third-quarter report, which makes it one of the best energy bargain stocks to own in 2022.
Which sectors are you hunting in for this year's bargain stocks?