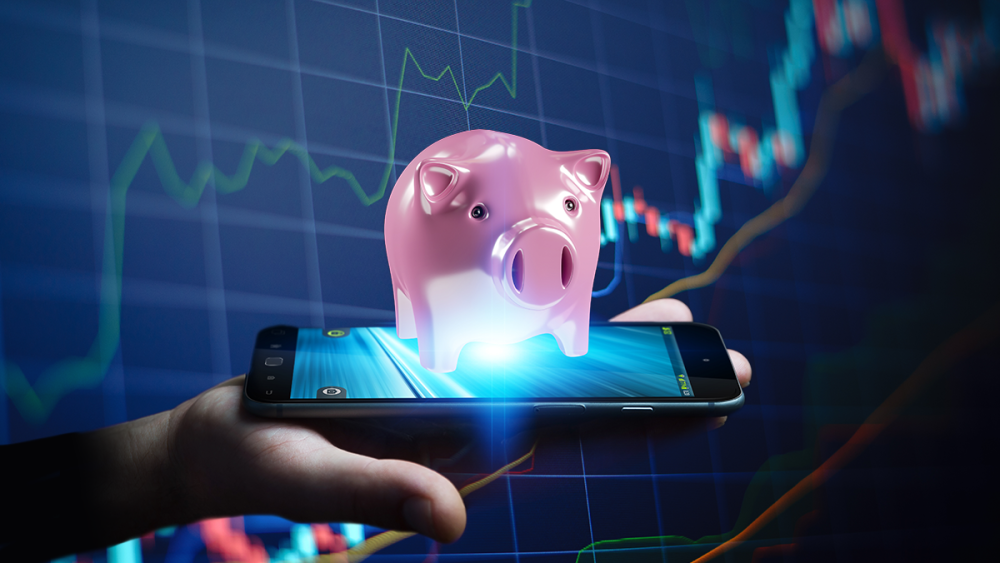 Go ahead and laugh at me. I so resisted texting and I admit, I still hate it. Call me old-fashioned, but I like to actually have a conversation. Texting just doesn't pick up the nuances you can hear—or see—when you actually talk with someone.
But I realized a few years ago, if I wanted to communicate with the younger generations, I had to text. I thought I was all that (as my niece would say!), making great strides in the technical world, but then I realized what a newbie I was when I was introduced to apps. Sure, I hated them right off the bat! But when I discovered how handy—and time saving—they could be, I finally changed my attitude and jumped on board.
And now, if my phone suddenly decided to die, I would be in a pickle. With my apps, I can monitor the stock markets, read the news, scan important documents, buy e-books, track my real estate customers, deposit checks to my bank accounts, open doors at houses for showings, buy my coffee at Starbucks, plot a driving trip, post on social networks, call an Uber, share files on Google Drive, do my bookkeeping, count my daily steps, buy concert tickets, and communicate with my Cabot peers via Slack—just to name a few of my more commonly used apps.
Apps have come a long way. About a year and a half ago, I introduced you to some of the highest-rated banking apps. I remembered that article the other day, when I was using my bank app. I realized how much time—and gas money (especially today!) I save by using this app. I can easily deposit funds, transfer money between accounts, and even pay my real estate agent commissions—right on my app. So, I wondered what other apps I may be missing. Honestly, if I'm not actively researching or using new technology, I tend to be like an ostrich with my head in the sand. So, I decided it was time to immerse myself back in the app world to see what other apps you and I might find attractive.
Most of you know that you can download thousands of apps to your smartphone or tablet—all which eat into your phone's battery power, by the way.
And I'll admit, when I saw the number of apps now available, it was a bit overwhelming! But when I focused on the financial app world, I really was delighted with how many very useful apps had been created. So, today, I'm going to take you through some of the apps that I found useful, and hope you will, too.
While saving time—and often money—by using financial apps is incredibly important, it's not the only reason to include these apps in your short- and long-term financial planning. Financial apps can help you manage your money better by:

Tracking expenses, pinpointing areas that may need to be trimmed or have additional funds reallocated
Track, schedule, and pay bills
Monitor your credit score
Monitor your investment portfolio
Track subscriptions
Deposit, transfer, and make payments from your bank accounts
Purchase stocks and other investments
Display your financial status, all in one place—your favorite app!
You should know that—like most things on the web—apps can come with free and paid versions. Many times, the free platforms are just fine. But sometimes, you will want to purchase the paid version. And often, the cost is pretty low. And today, many of your financial software programs and/or websites will also offer an app, which will probably be free. For example, both my banks and my brokerage companies, as well as my QuickBooks accounting program, come with apps—which I find handy when I'm traveling or away from my office for a few hours.
Bottom line, the biggest advantage to using financial apps is to get yourself organized so that you know the exact status of your financial position—at all times. That way, you will be well-prepared should opportunities arise that may just be too good to miss, or if you need to rein in your spending, reallocate funds, or save for a special goal.
So, let's get started and find out which of these apps may help you stay on top of your finances.
Tracking and Growing Your Net Worth
Now, you may ask, what is net worth, and why do I care about it? Well, if you're young and just starting out your career, you probably don't have much net worth, other than what's in your bank account. Net worth is just your assets minus your liabilities. In other words, what you own (cash, bank accounts, securities, real estate, automobiles, and collectibles) minus what you owe (car loan, mortgage loan, student debt, credit cards, taxes, medical bills, and any judgements).
While you may not care about net worth now, you will eventually. Over time, knowing that number will be critical, especially when you try to get a loan from a financial institution.
According to Listenmoneymatters.com, the average net worth of Americans is $748,800. But that number is misleading. A survey in April 2020 by American Advisors Group found that some 26% of adults 60 and older had less than $100,000 saved for retirement. After COVID-19, that number jumped to 43%.
Here's how net worth differs by age group:
| | | |
| --- | --- | --- |
| Age group | Median net worth | Average net worth |
| Under 35 years old | $14,000 | $76,340 |
| 35–44 years old | $91,110 | $437,770 |
| 45–54 years old | $168,800 | $833,790 |
| 55–64 years old | $213,150 | $1,176,520 |
| 65–74 | $266,070 | $1,215,920 |
| 75 years or older | $254,900 | $958,450 |
Source: LexingtonLaw.com
Knowing your net worth is key to understanding your complete financial picture, measuring your progress year to year and keeping a close eye on outstanding debt.
Many of the available financial apps will contain a net worth segment. But the following app is the one that is most often recommended due to its all-encompassing features.
Personal Capital is sort of a one-stop shop. It enables you to manage your assets and investments and track your spending and cash flow. You can connect the app to your bank accounts, create a budget, and track your investments. The app will also assist you in optimizing your investments by helping you to diversify, compare fees, manage risk, and track your investment goals.
The Personal Capital app has a lot to offer, including educational information for newer investors, but is also useful for serious and experienced investors.
Now, you may not need an app that does all that, so next, I'm going to break down some of the most popular financial apps into smaller categories.
Budgeting and Cash Flow
Although most people don't like to create a budget, (much less follow one!), if you don't have one, you'll never have full control of your money. It doesn't have to be elaborate, but you do need to have some sort of plan for your money—a way to track the money coming in, as well as your expenditures. A budget will allow you to always have the money you need for all the things you want to do, such as buying a home or car, taking nice vacations, and planning for retirement. It can also keep you out of debt, or help you get out of debt.
Fortunately, there are loads of budgeting apps.
EveryDollar comes from personal finance expert Dave Ramsey. It is a zero-based budget that identifies every dollar coming in and directs it for a specific purpose. It connects all your accounts and tracks the money you've spent for the month, so that you always know how much remains. The app also offers access to money management experts, and a wide variety of audio books and educational courses.
There's a free and paid version, but the paid platform is fairly pricey ($100+), as you must be a Ramsey member.
https://www.ramseysolutions.com/
Mobills helps you organize your expenses by category, and then tracks them according to your budget. It includes interactive charts to help you easily analyze your financial situation and also tracks your bills and due dates. You can import your bank accounts and credit card information to help automate your tracking. The app will notify you when you are not meeting your budget, so that you can adjust your spending.
https://www.mobillsapp.com/
If you like using your Excel spreadsheet to track expenses, the Tiller Money app might be perfect for you. It combines old-fashioned spreadsheet-based budgeting with a cloud-based app that syncs with nearly 20,000 external financial sources, including bank accounts, brokerage accounts, employer-sponsored retirement accounts, and even your credit cards and personal loans.
The app updates your customized Google or Excel spreadsheets daily with your matching expenses that are synced from your accounts.
And if you desire, Tiller will email you a daily digest of your transaction activity. You can also share your spreadsheets securely with your accountant or other family members.
https://www.tillerhq.com/
PocketSmith has three plans:

Basic is the free version, but it's mostly manual; it does not sync with your financial institutions.
Premium is pretty inexpensive, about $10 per month, and it allows unlimited budgets, 10 external accounts, and cash flow projections up to 10 years into the future. And it will sync with your financial accounts.
Super is about twice as much as the Premium version, but it allows unlimited accounts and cash flow projections up to 30 years into the future.
One big benefit of this app is if you live in another country. PocketSmith includes a bank feed that supports accounts in 36 countries and multiple non-U.S. currencies.
https://www.pocketsmith.com/
MoneyPatrol syncs with thousands of financial accounts, including nontraditional spending reserves like gift cards and prepaid debit cards. The primary focus of this app is its Alerts & Insights feature, which sends you information about your spending by text or email. You can select specific accounts, and the app will graphically show you the state of your accounts and overall finances. It will also take pictures of your receipts and allocate them to the proper accounts. And it will also sync your financial accounts.
https://www.moneypatrol.com/apps/
Douugh looks pretty easy. It automates your money management by using its Salary Sweeper that allocates your income to three sub-accounts (called Jars): Bills (for expenses you expect in the next 30 days), Savings, and Grow (an automated investment sub-account).
The app integrates seamlessly with the Cash App, PayPal, Venmo, and Apple Pay.
https://douugh.com/
Trim connects your financial accounts, then analyzes your spending patterns. It goes one step further by using an AI-powered virtual assistant to point out opportunities to save. It includes
overdraft fee tracking and notifications, personalized alerts, bill reminders and due dates, and a feature that lets you cancel subscriptions you no longer need. That alone is a nice feature. How many of us find ourselves letting all those unneeded magazine subscriptions just run on until they run out?
Additionally, the app includes:

A high-yield savings account, paying a 4% annualized bonus on the first $2,000 saved plus an automated savings feature
Bill pay negotiation (Trim negotiates directly with your payees and tries to reduce upcoming bills)
A debt payoff feature that could help you pay down high-interest credit card debt faster (and potentially raise your credit score as a result).
https://www.asktrim.com/
Truebill is similar to Trim, using an assistant to help users reduce recurring expenses and pay down debt faster. It's a bit heartier; in addition to billing accounts, Truebill also syncs
deposit and investment accounts.
And Truebill charges 40% for bill negotiation.
https://www.truebill.com/
Billshark, like Trim and Truebill, uses a virtual assistant. But this app focuses on two money-saving functions: negotiating bill balances downward and canceling subscriptions you don't need. The fees are 40% for bill negotiation and $9 per subscription cancellation.
https://www.billshark.com/
PocketGuard is a simplified budget app that links your financial accounts, tracks your balances, and helps you estimate how much you can spend each day. The app will connect your financial accounts and tracks your bills.
Its graphics sort your spending categories so you can see, at a glance, any areas in which you may be overspending.
https://pocketguard.com/
Goodbudget is a take on the Dave Ramsey budgeting envelopes strategy. It's more tuned towards planning your expenditures, rather than tracking. When I was very young and learning how to budget, I used the envelope method. It actually worked pretty well. If there was no money in the envelope, there was no spending!
Basically, you use this app to portion out your monthly income toward specific spending into categories (called envelopes). There's no syncing with your bank accounts; you'll have to manually update your balances.
https://goodbudget.com/
YNAB (You Need a Budget) revolves around four rules: Give every dollar a job, Embrace your true expenses, Roll with the punches, and Age your money. This app was recommended on almost every review site, primarily because it includes features that allow you to plan ahead, rather than just track past spending.
Some of the app's most important features are:

Allocating your income into specific budget categories (using the envelope method)
Syncing your accounts, including credit cards and loans
Regular updated reports on how your spending habits are progressing throughout the month
Tracking debt repayments
Creating budgets for one-time goals
Educational resources
The app works on the phone, desktop, iPad, Apple Watch and Alexa
YNAB is a bit pricier than some of the other budgeting apps, around $100 per year, but the company claims the average new user saves around $600 in the first two months and roughly $6,000 a year. And there is a free trial available. You need to be dedicated to use this app—in time and money, as you will have to create a pretty detailed budget.
https://www.youneedabudget.com/
Mvelopes is another envelope budgeting system. It supports syncing to an unlimited number of accounts—credit, debt, and banking. It allows you to track spending daily, weekly, and monthly with real-time budget matching. And it features a universal accounts screen that includes an overview of all your accounts at one time.
https://www.mvelopes.com/
Clarity Money uses pie charts to display your financial picture. It also tracks your subscriptions, analyzes your spending pattern, and allows users to make savings deposits and set up savings goals.
Clarity also includes access to a free VantageScore credit score from Experian inside the app.
https://claritymoney.com/en/
Investing
It's highly likely that your brokerage account also comes with an app for your phone. And most of those apps will allow you to buy, sell, and track your portfolio. And they'll also include an educational component. But the following apps are more comprehensive and include all of your investing/savings, and sometimes banking and budgeting needs.
I mentioned Personal Capital at the beginning of this article. This one-stop shop has some interesting investment features, such as a robo-advisor that makes money by managing users' investment portfolios, not recommending third-party financial products and services. You'll need a minimum of $100,000 in investment assets to take advantage of this feature.
It also features retirement and education planners, including a fee analyzer that exposes the true cost of your managed investments. The app allows you to track your portfolio by asset class, account, or individual security and offers diversification and risk management tools, fee comparisons, and access to a registered financial advisor.
https://www.personalcapital.com/
Acorns offers IRA's, ETFs, and debit cards. Its features include: Syncing with your bank account and credit cards; a robo-advisor that picks your investments and manages your portfolio automatically, choosing exchange-traded funds (ETFs) in pre-built portfolios, based on your financial stats and goals; using spare change from your purchases with linked accounts/cards, rounds them up to the nearest dollar, and investing the difference in ETFs.
With Acorns there's no minimum initial investment required, you can make one-time or recurring investments, and even take advantage of add-on kid-friendly investment accounts.
https://www.acorns.com/
Qapital caters to novice and intermediate traders and also offers an online bank for parking daily funds. The app includes the option to round up the change on every debit card transaction and a payday savings feature that automatically transfers a portion of your paycheck into your savings account. For a few extra dollars per month, its Money Missions feature coaches you toward financial optimization (and according to Qapital, helps users save an average of $5,000 per year).
You've most likely heard of Robinhood, after the hoopla regarding GameStop last year. The company is the original commission-free online trading platform. The app also includes a cash management account with competitive yields and access to alternative investments like precious metals and cryptocurrencies.
Titan is sort of a hedge fund for non-wealthy customers. It is an active money manager that uses advanced investing strategies. It focuses on the long term, has low investment minimums ($100), and several IRA options. However, its management fees are 1% for assets under management $10,000 and above, and it charges monthly fees for less than $10,000.
Stash advocates the "micro-investing" approach of setting aside small amounts to build into large investments. And it caters to socially responsible investing, allowing you to invest in companies with values that match yours. This app focuses on helping self-directed investors achieve their financial goals.
With Stash you'll get a built-in "Stash Coach" to help guide you. There's no minimum balance required, but you'll need $5 or more to start investing. Once you're investing, you'll have access to 30 different "investment themes" from 40 different ETFs that range across most sectors, IRAs or Roth IRAs with a minimum $15 investment, stocks and bonds, and a checking account with an early payday feature (up to two days early) and fractional stock rewards (Stock-Back) on eligible transactions.
Fractional Share Investing
If you have limited funds to get started in investing, some online brokerages will allow you to buy fractional shares. With this method, investors purchase stock based on a dollar amount they select rather than the price of a whole share. Here are a few options for fractional share investing.
Available for:

Interactive Brokers

https://www.interactivebrokers.com/

All stocks listed on U.S. exchanges

Robinhood

https://robinhood.com/us/en/

Stocks and ETFs worth more than $1 per share; market cap above $25 million

Fidelity

https://www.fidelity.com/

Any stock or ETF listed on the National Market System (NYSE, Nasdaq, etc.) — more than 7,000 in total

Charles Schwab

https://www.schwab.com/

Stocks included in the S&P 500 index

SoFi Active Investing

https://www.sofi.com/

Limited to select stocks and ETFs (currently 43 choices)

Stash

Select individual stocks and ETFs

Crypto Investing
Crypto is all the rage today, but it's a complex business. Therefore, finding the right company to help you invest in cryptocurrencies is essential.
Voyager Digital intends to bring crypto into the mainstream with a USD Coin-based debit card. A year ago, Voyager had 100,000 users. That number has now increased to 2 million. It's considered a user-friendly platform, and its debit card pays 9% in annual rewards on balances,
has no annual fees, and allows users to spend their crypto at more than 37 million locations worldwide.
https://www.investvoyager.com/
Coinbase is used by more than 89 million people in 100 countries around the world to trade cryptocurrencies. Known for its liquidity, this app is designed for more experienced retail and professional traders who intend to make a variety of advanced, high-volume trades.
https://www.coinbase.com/
Banking
There are about a zillion banking apps, so I tried to find a few with unique features to share with you.
Chime is a bank account that also offers early payday. Some direct deposit customers get paid two days earlier than usual (most often Wednesday rather than Friday). There are no hidden fees, and your account comes with a fee-free debit card. And if you open a savings account, you can automatically transfer up to 10% of each paycheck to your savings account.
https://www.chime.com/
Varo features two types of accounts:
The Bank Account also has an early payday option and no-fee overdraft up to $50 when you complete at least five Varo Visa debit card purchases in each calendar month and receive at least $1,000 in total direct deposits into your account in the same calendar month.
The Savings Account offers high yields.
There are no account minimums or hidden fees.
https://www.varomoney.com/
Digit is an automated savings app that uses a powerful algorithm that utilizes historical cash flow data to learn how and when you spend your money—and how much Digit can safely add to your FDIC-insured savings balance at any given time.
Its features include unlimited savings goals you can create and customize, a 0.1% bonus on all savings balances every three months, unlimited withdrawals, no minimum balances or spending limits, and an automatic credit card.
Greenlight is a kid-focused debit card with built-in parental controls. Think of it as the beginning of financial education for your children.
With Greenlight you can take advantage of an in-app chore list that makes it easy to reward kids for jobs well done (around the house) via funding reloads. It also offers allowance transfers that can be automated on a weekly or monthly basis without any manual deposits, real-time parental notifications whenever minor users swipe, tap, or enter the Greenlight card.
The app also allows you to customize spending rules that parents can set for their kids as well as earning, spending, and saving goals that kids can set for themselves.
Copper Banking is also targeted to children, but to those 13-17 years old. It includes a debit card that offers free cash withdrawals at more than 55,000 ATMs. It also allows parents to monitor their teens' spending and encourages teens to save via an automatic savings tool.
EarlyBird is also a kid-friendly money management app that empowers adults (whether they're parents, relatives, or friends) to deposit funds into minors' custodial accounts, with the ability to leave a personalized video message announcing their gifts.
EarlyBird is a robo-advisor that invests account funds in risk-appropriate portfolios composed mainly of low-cost ETFs.
https://www.getearlybird.io/
LILI targets females, particularly freelancers, who want to manage and grow their businesses. The app combines a checking account with a suite of essential business tools (including invoicing software, an expense management feature, and a tax-planning solution). More than half of its 500,000 users are women, and the company is number 41 on the list of the World's 50 Most Innovative Companies.
Accounting
If you're like me, accounting is your most dreaded task. I'll do almost anything to get out of bookkeeping! But the following apps can ease our pain.
Prism includes more than 11,000 billers, including larger banks and even smaller utility companies, and depicts your complete financial picture—your bills and financial accounts in one place. The app automatically tracks your bills and sends due date reminders. You can pay your bills in the app without having to log into multiple accounts.
https://www.prismmoney.com/
Neat allows you to scan your receipts to your selected accounts, automatically, link your accounts, issue invoices, and match your accounts to IRS categories.
https://www.neat.com/
Quicken is probably the best known of all the accounting software, with 17 million members around the world. It helps you manage budgeting, pay bills, track your savings, investing, and credit cards in a single app. Members can also get a credit card which keeps track of all your pending transactions, spending habits, purchases, budgets and bills and also earns 2x points on recurring bills, dining and groceries.
https://www.quicken.com/
AceMoneyLite is a simpler alternative to Quicken. You can only utilize two financial accounts, but you can link the app with PayPal. You'll also be able to import your bank accounts into the app.
https://www.mechcad.net/acemoney-lite/
Credit Building
Your credit mix and payment history account for nearly half of your credit score. In today's world of escalating inflation and rising interest rates, it's critical to get your credit rating attractive. Fortunately, there are a few apps to help with that.
Brigit is a cash-advance and credit-building tool. The company takes out a 12-month loan in users' names and then helps them pay back the money on time. It's a fairly fast method to rebuild credit.
SeedFi offers Credit Builder Prime, a free opportunity to build your credit. The app allows you to open a SeedFi saving account without a credit check. You then choose what amount of money SeedFi will add to the savings account each pay period. You'll need to commit to saving at least $10 every pay period. You pay SeedFi back with your next paycheck. There are no fees.
https://www.seedfi.com/
Self is a unique credit-building strategy, sort of a reverse loan, in which you make payments first and get the money later. It's structured as a loan (2 years) and is reported that way to the credit bureaus. You can choose from five monthly payment options: $25, $35, $48, or $150.
People who use the loans will pay effective rates ranging from 12.44%-15.91%APR for the two-year loans.
https://www.self.inc/
Home Buying/Lending/Renovation Apps
Lower aims to make it easier to navigate the home-buying process. The company is an online mortgage company that uses artificial intelligence to determine the best loan for each customer. It also offers tools to show prospective homeowners how to save for a down payment, find a Realtor, and compare home insurance products. The company says it has helped 100,000 families buy a home and expects to double revenue this year.
https://www.lower.com/app
Landis creates tailored financial plans that coach clients to the point where they can get a mortgage. The company also makes all-cash offers (on houses priced between $100,000 and $400,000) on clients' behalf and then rents the home back to the customer, helping them build their credit and qualify for a mortgage. When the client is ready, he or she can buy back the property at a predetermined price. Landis has worked with more than 10,000 aspiring homeowners.
https://www.landis.com/coach
Realm helps homeowners prioritize home improvements. The company has an online detailed zoning database that provides homeowners free property analysis on their home. It includes the ability to customize plans to add value to your particular home through specific renovations. The app has been used by more than 20,000 homeowners. Currently, Realm includes analysis of 80 million single-family homes across the country, and forecasts that this year, it will reach more than 1 million users.
Home Depot Project Color App. I love this app! You take a picture of the wall you want to paint, choose a color scheme from the available palette, and you "paint" the picture with the selected color. I used it to decide what color and trim to paint the outside of my house, and I was amazed at how true the colors turned out to be. And it's free!
https://www.homedepot.com/c/projectcolor
Expense Sharing
In this age of sharing accounts such as streaming services like Netflix and Hulu, debit cards, and family phone plans, it's sometimes difficult to find financial software or apps that allow one or more people to access the program. Here are a couple of apps that are designed for sharing your "wallet."
Spendee allows you to import your bank transactions and let the app categorize them. You can create a budge for each category and also pay bills. You can also add in your cash payments and budget for specific goals.
https://www.spendee.com/
Honeydue is geared to couples and is designed so you and your partner can view both your financial pictures in one app. Both partners can sync bank accounts, credit cards, loans and investments (However, you can choose how much you share with each other).
The budget app automatically categorizes expenses, but also allows you to create custom categories. You can set up monthly limits on each of these categories, and Honeydue will alert you when you or your partner is nearing them.
Honeydue also sends reminders for upcoming bills and lets you chat and send emojis.
https://www.honeydue.com/
Shopping
Who doesn't like to shop? And since we're doing it anyway, we might as well save money where we can.
Capital One Shopping is free and helps users save money on purchases they were planning to make anyway, as well as features deals too good to pass up. I have a Capital One credit card, and I bought something on Amazon the other day. When I added it to my cart, the Capital One app automatically appeared and saved me a couple of dollars!
When you shop non-Amazon retailers, Capital One Shopping automatically looks for coupon codes and other discounts to reduce your final price. Additional retailers include Target, Walmart, Wayfair, Instacart, Groupon, Apple, Grubhub, Costco, and Macy's.
https://capitaloneshopping.com/
Honey, like Capital One Shopping, is a free browser plugin that searches hundreds of sources to find better prices.
It works on thousands of retailers' websites, and automatically compares Amazon prices against a large array of competitors. According to Honey, the average discount is nearly 18%, and the average user saves $126 annually.
Ibotta is a free cash-back app that works for online and in-store purchases with more than 1,500 retail partners. With Ibotta, you get instant cash back on digital purchases, link your store loyalty accounts to earn cash back on in-store purchases within 24 hours, or use the Ibotta mobile payments feature to earn instant cash back at the point of sale.
You can also use the app to submit paper receipts for cash back. An additional feature is its location-enabled alerts for nearby offers.
https://ibotta.com/get-the-app
Fetch Rewards saves users money on grocery store purchases by partnering with hundreds of popular brands to offer rewards on thousands of products every day. You just have to scan your receipt after you shop, and then Fetch adds up your rewards and deposits them into your account. You then can redeem the rewards for more than 100 different retail gift cards or a Visa or Mastercard gift card that's accepted at millions of locations worldwide.
https://fetchrewards.com/
Dosh users automatically earn cash back on eligible spending with partner retailers, restaurants, travel merchants, and more. You simply have to link your cards to the app, spend as you normally would, and earn cash back at more than 100,000 locations. You can cash in your reward by bank transfer, PayPal, or Venmo once you hit $25 in accrued rewards.
https://www.dosh.com/
Overall Personal Finance
Last, but not least, is the overall personal finance app that is recommended by almost every review site. Mint is Intuit's personal finances app, and it's free. It provides your complete financial picture in one place. You just need to link your credit and debit cards to your account, and Mint will pull your transactions, categorize them, and its daily tracker will give you a picture of exactly how you spend your money. And Mint updates your balances in real time.
You also get free access to your credit score, including a breakdown of the factors contributing to your score to stay on top of your credit health.
Additionally, you can track your investments and the app will identify hidden 401(k) plan fees, and alert you to approaching payment due dates and suspicious activity.
As you can see, the world of financial apps is huge and growing by the minute! I hope that you find that one or more of these apps will be useful for your personal situation. Before I leave you, I'd just like to give you a few tips to help you choose the right apps for you.
Fees. As I mentioned earlier, plenty of apps are free. But sometimes, free may not be worth your time. Many of the apps are very low-cost and offer free trials. So, take your time and try several to see which one is the right fit for you.
Features. Many apps are loaded with features, but you may not need all of them. So, again, try out a few and determine which features you actually need and will use.
Security. Make sure you examine the level of security encryption of each app. Look for the specific information regarding encryption and multi-factor authentication. And don't forget, when on your computer, always use a secure Wi-Fi network if you're working on your finances.
Customer service. Technical problems happen all the time, and it's critical that support is easily accessible—especially when it comes to your money! Before you buy, find out what customer service options are available, both from the app and from the desktop version, if applicable.
Lastly, choose the app(s) that you will actually find easy and comfortable to use. There's no sense in buying any app that you won't use. Most of the apps will require some upfront work to set up your accounts. But after that initial labor, maintaining your finances should get a lot easier.
Whichever app you choose, use it regularly, and you will be amazed at how easy it can be to gain control over your finances.
I wish you the best!