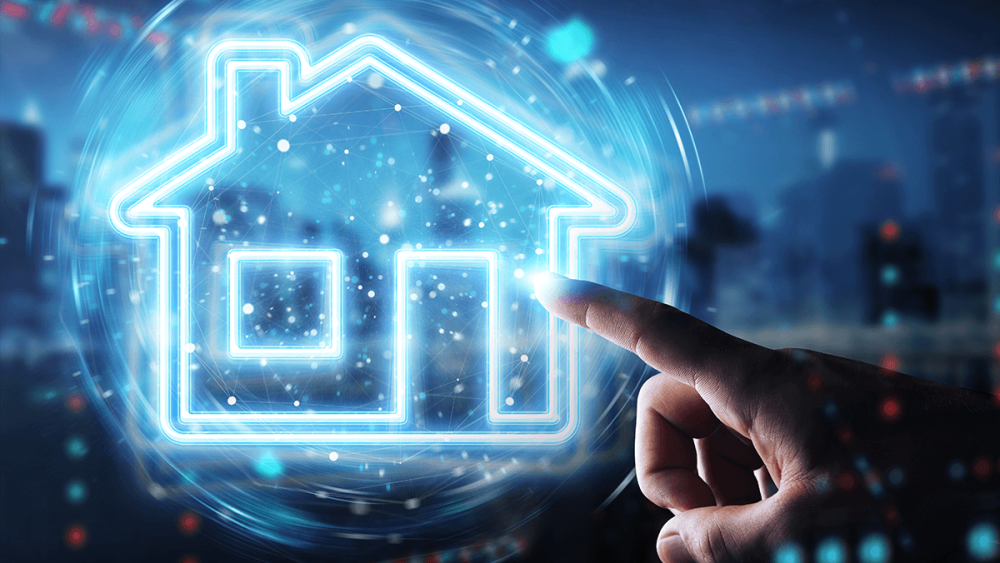 You have, no doubt, seen the real estate commercials, "Sell Your Home as Is," "We'll Buy Your Property Fast," and "Sell Your Home for Cash Now," all touting easy-peasy methods to sell your home without a Realtor.
These ads are the work of iBuyers (instant buyers)—companies that use technology and algorithms, such as an Automated Valuation Model (AVM), instead of a local and experienced salesperson, to price, buy, and sell your home. Their hook is that they will make you a quick cash offer (often, within 24 hours), followed by a speedy closing. The iBuyer models generally include these factors, comparable recent sales in your area, analysis from in-house experts, proprietary algorithms using data sets from your market and your home's overall condition, including unique features or finishes.
But don't expect them to visit your home, although some iBuyers do offer an initial offer price, as well as an adjusted offer price, wherein they may actually send an appraiser to your home.
But usually, unlike your local Realtor, their valuation model is pretty cut and dried. When real estate agents prepare a Comparative Market Analysis, they begin with data on listing and sales, and the computer spits out a recommended price. But the real price is set when the agent visits your home, to "kick the tires." And in many cases, you can expect that recommended price to go up or down, depending on the agent's viewpoint of your home's condition and location.
But iBuyers are gaining traction in the competitive real estate market. First launched by Zillow in Phoenix, Arizona in 2018, iBuyers now command an average of 1% of the market nationwide. According to millionacres.com, Atlanta, Georgia is #1 in iBuying activity (1,987 transactions), followed by Phoenix (1,744) and the Dallas-Fort Worth (1,321) markets. In the second quarter of 2021, Zillow reported that 15,028 homes across the country were bought by iBuyers.
Sounds like a great deal, right? And in many cases, using an iBuyer is exactly what you may need. But before you latch onto this method of selling your home, there are a few things you need to know about the iBuying industry/process.
The Pros and Cons of Selling to an iBuyer
Pros:

You can get a near-instant offer, in many cases, usually within 24-48 hours.
The offer will most likely be cash, so you don't have to go through the time-consuming process of a buyer obtaining a loan, an inspection, an appraisal, and several trips through the lender's underwriting department.
You can sometimes close your transaction in as little as 10 days.
In most cases, you won't have to make any repairs prior to closing, although you will probably have to pay for them at closing.
You won't have to stage, de-clutter, plant new trees and bushes, or even deep-clean your home to the buyer's satisfaction.
There won't be a succession of would-be buyers traipsing through your home at inconvenient times (which also means you don't have to keep your home show-ready at all times!)
If you are not quite ready to move, your iBuyer may be willing to lease back your home to you for a period of time (if it doesn't already have a new buyer in hand).
There's less risk of your deal falling through, as your iBuying contract will be simple, and not contingent upon a lot of items that a regular real estate purchase offer might contain (inspection, termite inspection, appraisal, sale of an existing home, etc.).
Those advantages certainly create a convenient way to sell your home, don't they? However, it's not all roses when it comes to iBuying.
Cons:

You may not receive as high a price for your home in a sale to an iBuyer as you would from a traditional real estate sale. Nerdwallet.com says that in the first half of 2021, folks who sold their homes to an iBuyer averaged 104.1% of the market value.
Redfin notes that as of last May, 50% of homes on the market sold for more than their listing price—and the average sale price/list price was 102%.
Now, lest you surmise that selling with an iBuyer wins the home value contest, consider this. The term, "market value"—in the case of an iBuyer—is determined by the company's algorithms—not a comparative market analysis by a Realtor.
Before listing your home, a Realtor will take into account all the homes listed and sold—usually within the past six months—in your home's local housing market. That means you will be comparing your home to the homes that are most similar to it in size, condition, and location. Alternatively, an iBuyer is probably using a much larger database, which may make your market value less than you might obtain through the sale by a local Realtor.
In fact, ipropertymanagement.com reports that iBuyers' median purchase price is 24% lower than the nationwide median home price.

You're not going to have much room to negotiate with an iBuyer. With a local real estate agent, your negotiation success will depend on the skill of your agent and how desirable your home is in this tight real estate market. As you can see from the following, graph, housing inventory continues to slide, down almost 27% from a year ago.
And that weak inventory supply leads to higher demand and escalating prices. For instance, an agent in my real estate firm sold a home last month that was listed for $850,00, for $950,000. That sales price was 11.8% higher than list price. Last week, she sold a $420,000 home for $460,000—almost 10% higher than list. Don't forget that most homes going on the market today are receiving multiple offers, which will generally also increase the home sales price.
Nationwide, the average home sales price is now $408,800. And in that price range, 10% over listing can add up to a lot more dollars in your pocket. Consequently, if you are considering an iBuyer, I would suggest that you also obtain a Comparative Price Analysis from a local real estate agent.

You can count on paying your iBuyer a service fee, which can range to as much as 5%-13% of your home's sales price. In most cases, you'll also have to pay for closing costs (1-3%).
You will probably need to pay for repairs at closing, but keep in mind, these will be estimated costs by the iBuyer, and will probably amount to more than your Uncle Harry, the electrician, would charge you (On average, 1-2%).
Your home may be too old, need too many updates/repairs/renovations, too expensive, or have too much property to be desirable to an iBuyer. For example, Opendoor requires that your home must be built after 1930 with a maximum lot size of 1 to 2 acres, according to service area. Redfin doesn't want any properties with more than ½ of an acre. Some iBuyers are not interested in homes built prior to 1960. The average price range of desirable homes for an iBuyer is $100,000-$500,000, according to Old Republic Title.
Prefab homes and mobile homes are not usually purchased by iBuyers.
Unique homes are also not generally desired by iBuyers. So, if you live in a home that is much larger or different than the average home in your neighborhood, have over-improved it, or if it has a historical designation, you may not be eligible for an iBuying program. And even if you do find an iBuyer, the value that you perceive in your home will most likely not be reflected in the iBuyer's offer.
If you live in a rural area, you may not have an iBuyer available. Right now, they tend to operate in the larger metropolitan areas.
Once you agree to sell through an iBuyer, you need to be aware that your personal information can be sold as leads by your iBuyer.
Poor customer service. Face it, these companies are large and pretty standardized. They do not want to spend time holding your hand, like your local Realtor will do. One of my agents is in the process of helping her client buy a home from an iBuyer. She's had a difficult time getting responses from the company, as customer service doesn't seem to be a priority.
What's the difference between an iBuyer, a house flipper or real estate investor?
Not counting iBuyers, real estate investors come in three flavors: 1) folks who want to buy low and flip; 2) investors who buy vacation properties to rent out on a short-term basis; and 3) buyers who buy and rent homes over a long period of time, reaping the rewards of long-term income.
A flipper tries to buy homes that need considerable updates/renovations at really low prices, rehabilitate them, and then sell at a profit.
Landlords—whether short- or long-term rentals—aim to buy homes at a reasonable price (properties that may or may not need renovations), earn cash flow by renting the properties over a period of years, and, eventually sell them, reaping the rental payments, as well as hoping for price appreciation.
Alternatively, an iBuyer is using his algorithms to try to find homes that it can buy, do very little repairs/updates to, and then sell quickly for a profit. However, that profit has been elusive to some iBuyers, as Zillow will attest.
Zillow shuttered the doors of its iBuying business last November, leading the company to lay off 25% of its employees. The problem: It grew too fast, overpaying for homes it purchased, and the company couldn't figure out how to make money. As pictured in the following graph, you can see that in the third quarter of 2021, the company reported that it purchased more homes in that three-month period than it had in all of the previous 18 months. That added to its losses, with Zillow admitting that—after three and a half years, its iBuyer unit was in the red by over $1 billion dollars! The company faulted "higher-than-anticipated conversion rates" and "unintentionally purchasing homes at higher prices" for the failure.
In truth, Zillow relied very heavily on its Zestimate—the algorithm it has been using since 2006 to value homes—to provide prices for its iBuying offers. As an aside, if you know any Realtors, you will also understand that most of us disagree with many of these Zestimates. For instance, Zillow's Zestimate valued a 4,000 square foot lakefront home of a friend of mine at $469,000. The house sold for $670,000.
According to Wired.com, the Zestimate algorithm failed the company, as it just "misread" the market. As you know, the arrival of COVID wrecked not only the stock market, but also the real estate market—temporarily. But what no one really expected was just how well both markets would recover. And that created a problem for Zillow, who noted, "We've determined the unpredictability in forecasting home prices far exceeds what we anticipated and continuing to scale Zillow Offers, the company's home buying program, would result in too much earnings and balance-sheet volatility." That resulted in homes the company bought selling for 5.8% more than it paid in the second quarter of 2021, but then selling for 5-7% less in the third quarter. Businessinsider.com says that in Phoenix, nine out of ten homes Zillow bought last October were listed at prices lower than the company paid, stacking up losses for Zillow.
While its competition caught on to the boisterous real estate market earlier and began slowing their buying, Zillow did the opposite. Result: Zillow Offers is kaput!
However, the other major iBuyers seem to be making a go of it. Consequently, there are times when selling to an iBuyer may be the right thing for you to do.
When To Sell to An iBuyer
You're in a hurry to sell your home. Maybe financial problems or a divorce require a quick sale, or your new job is waiting for you across the country. The average days on market in December for a home was 54 days, as you can see below. If you need to sell fast, an iBuyer might be just perfect for you.
You want to sell your home and buy a new home at the same time. Instead of waiting for your home to sell before putting an offer in on your next home, iBuying can shorten that time span.
No showings. You simply may not want strangers popping in and out of your home or you don't want to be bothered with staging, repairs and constant cleaning. This also applies if you're selling a rental property where showings could inconvenience your tenants.
Expensive repairs. You expect your home needs more repairs than you can currently manage, but you can afford to pay for them at closing when you receive the funds from your home.
Lack of buyer interest. If your home has been on the market for a while, with no good offers, iBuyers could provide an immediate offer.
When Not To Use An iBuyer To Sell Your Home
Price maximization. If your priority is getting the maximum price for your home and you can accommodate showings and make the necessary repairs, the benefits of using an iBuyer are significantly reduced.
Opportunity costs are low. If you're not in a big hurry to sell and you can afford two mortgages—the one on your current home, as well as the loan you'll need to purchase a new home, then you may be better served by going the traditional sales route.
Here's What To Expect From The iBuying Process
In most cases, you'll first complete an online application on the iBuyer's website, consisting of the age, condition, size, acreage, location, etc., of your home.
Next, if the iBuyer is interested, you'll receive an initial cash offer. And you can then try to negotiate for a higher offer (Good luck!). Then, the iBuyer will do an inspection of your home, and may then offer you an adjusted offer that includes the costs of any repairs. After that, you're off to closing!
The Top 5 iBuyers in the Marketplace
There are lots of iBuyer companies popping up, but industry experts say, now that Zillow has exited the iBuying market, Opendoor is the biggest player. Here's a review of the top companies according to Realestatewitch.com:
Opendoor
Opendoor.com
5% service fee
Available in 40+ cities
Close in 14 days
Low fees and consistent service
Offerpad
Offerpad.com
5% service fee
Free moving service within 50 miles
Close in just 10 days
High repair costs
"However, we found that Offerpad makes it harder for sellers to back out. You'll have to sign a purchase agreement before knowing the final repair costs — which can subtract thousands from your bottom line. By contrast, other iBuyers only require a contract once the cash offer has been finalized."
RedfinNow
Redfin.com/now
5-13% service fee
Buys vacant or owner-occupied homes
As-is buyer
In 80 markets
Close in 10 days
Broad purchasing criteria
Knock Home Swap
Knock.com
Home trade-in services
1.25% fee
Flexible timeline up to 6 months
$25,000 cash advance
The way it works: Knock makes an offer on your current home, and purchases your new home so that you can move in before closing on your current home. Once your home sells, your new home will be transferred into your name.
Orchard
Orchard.com
Home trade-in services
6% service fee
Backup offer from Orchard
Full listing service
Whichever iBuyer you choose, it pays to do some due diligence. Study the reviews of the companies and read the fine print. Don't pay money up front, and make sure your closing will be handled by a third-party title company.
Some iBuyers Will Also Help You Buy a Home
Some of the larger iBuyers also offer home buying assistance. Their websites show available properties, and they can set up showings for you. And because the iBuyer company owns the home already, you don't have to abide by a typical seller's timeline.
Some iBuyers also have lending operations. But I would recommend that you get preapproved by your local lender before beginning your home search. That way, you can compare fees, points, etc. with the iBuyer's lending plans.
I would also recommend getting the home inspected by a certified inspector.
Why You May Just Want to Use a Realtor to Sell Your Home
As you can see, using an iBuyer isn't for everyone. In most cases, and especially in this low-inventory, rising price environment, your best and most profitable option may be going the traditional route, using a Realtor to sell your home.
Besides lower costs, and probably higher valuations, a good Realtor can be of great assistance in helping you navigate the selling of your current home and the purchase of your new home.
Services your Realtor can offer:

Up-to-the-minute home valuations of your local market area and homes similar to yours.
Knowing how the unique qualities of your home will be reflected in your listing price.
Understanding locations and how that affects your market's prices.
Knowledge of local economic, market, and political factors that may affect your home price, good or bad. Let me give you an example. I took some folks to look at a commercial building recently. The price was great; it was located in an up-and-coming industrial park; it had a good parking lot and was in fairly good shape. However, upon researching further, I found out that next door was a detention facility. And because the wife would be often working by herself in the building, she wasn't comfortable. In most cases, an iBuyer would not have that knowledge.
Ability to offer advice on matters beyond the selling process. If you can stand one more example, one of my agents and I did a pre-listing appointment last week on a $1.4 million home. The folks had already found a for-sale-by-owner home that they wanted to buy, but they needed some help with that process. I recommended a title company, an attorney, and inspector for them to use, and provided them with a Comparative Market Analysis of the new home—all at no fee!
Negotiation skills for your sales price; post-inspection and appraisal negotiations; recommendations for repairs/updates/renovations, as well as contractors, and moving company suggestions; explanation of your closing costs and education on the selling process.
Stocks
Lastly, I'll leave you with a quick review of the stocks of the three iBuyers who are publicly traded.
| | | | |
| --- | --- | --- | --- |
| Company/Symbol | 52-Week Range ($) | Analyst Ranking | Technical Ranking |
| OpenDoor Inc. (OPNDF) | 9.81 - 39.24 | 2.1 | Sell |
| Offerpad Solutions Inc. (OPAD) | 3.9000 - 20.9700 | 2.2 | Strong Sell |
| Redfin Corporation (RDFN) | 30.66 - 98.44 | 2.7 | Strong Sell |
As you can see, the stocks are all listed in the "Buy" range of the Wall Street analysts. However, on a technical bases (which tells you when to buy and sell, I wouldn't recommend any of these iBuyer stocks.
However, as you'll know from reading my Walls Street's Best Digest and Wall Street's Best Stocks newsletters, I am a big fan of buying real estate stocks. So, here are just a few ideas:
| | | | | |
| --- | --- | --- | --- | --- |
| Company/Symbol | 52-Week Range ($) | Analyst Ranking | Technical Ranking | Business Type |
| Invitation Homes Inc (INVH) | 27.43 - 45.80 | 1.9 | Strong Buy | Single-Family Home Leasing REIT |
| Welltower Inc (WELL) | 59.38 - 89.80 | 2.1 | Strong Buy | Healthcare Facilities REIT |
| Corepoint Lodging Inc (CPLG) | 6.51 - 18.15 | 2 | Strong Buy | Hotel/Motels REIT (LaQuinta) |
Each of these companies is a Real Estate Investment Trust. Invitation has an annual dividend yield of 1.57%. Welltower's dividend yield is 2.8%, and Corepoint is not currently paying a dividend.
I like REITs because they are required, by law, to return 90% of their profits to their shareholders, usually in the form of nice dividends. And they often make great investments during uncertain markets. All three of these companies are trading near their 52-week highs, so you may want to hold off a bit to purchase and instead, buy in during one of the market valleys.
As always with any financial or investment endeavor, read the fine print, and make sure the deal or stock is right for you.