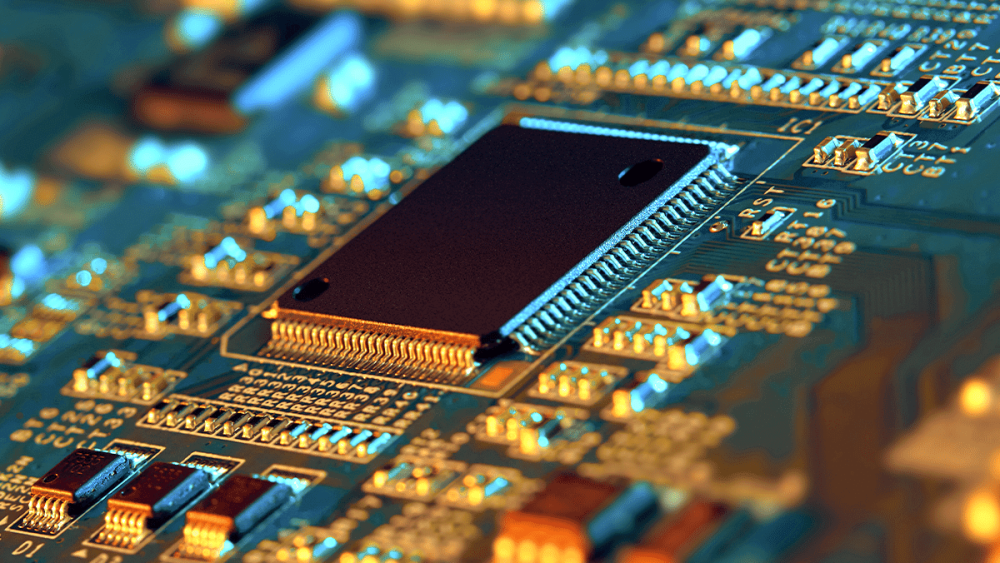 Silicon chips have long been a mainstay in all types of electronics, from household appliances, to vehicles, to almost anything that runs on electricity. But higher demands from modern electronics is starting to expose flaws in silicon chips when used in emerging technologies. The problems with silicon have been known for a number of years now and fall into three areas.
One is that silicon is very poor at transmitting light, which means it's not used for now-commonplace things like LED lights and Blu-ray DVD players. More significantly, silicon doesn't handle high temperatures well – it becomes physically brittle and inefficient performance-wise, requiring some effort to cool down, like heat sinks, fans and physical location far away from other heat sources. Lastly, silicon chips can now get so small, nearly the size of a red blood cell, that a basic property called electron mobility starts to fail, making it harder to use silicon in higher frequency situations.
I'll be honest – I don't know much about electron mobility, but I know enough to trust the scientists who say it's a bad thing for applications like 5G, EVs and renewable energy – all of which are embracing new raw materials for semiconductors.
There are two emerging materials that we're seeing increasingly embraced in those industries. One is gallium nitride (GaN), the other is silicon carbide (SiC), which weaves silicon with carbon. There are some differences between them, but they both are better than silicon at heat tolerance – so they can operate in hotter environments – have higher thermal conductivity, which means they are more energy efficient and transfer electricity better, and have better electronic mobility, which means they can be used at higher frequencies and higher voltage.
GaN chips, for instance, have a bandgap triple that of silicon, which make it ideal for high-power applications. SiC chips withstand higher voltages before breaking down than silicon, making it the basis of simpler, faster and more efficient switches and energy storage devices being deployed in solar and wind energy industries. There will always be a place for silicon chips, but it's increasingly apparent there's a valuable place for gallium nitride and silicon carbide too. The GaN market is expected to grow 29% annually the next five years, with SiC not far behind at about 19%, according to various forecasts.
3 Semiconductor Stocks That Don't Use Silicon
#1: Wolfspeed (WOLF)
Wolfspeed (WOLF) focuses on SiC primarily, which its research finds is 13 times more efficient at transferring electricity than silicon. The company also does work with silicon carbide chips built on gallium nitride wafers. Wolfspeed is the company long known as Cree, mainly a U.S. maker of LED lights. Last year the lighting business was sold off to focus on the faster-growing non-silicon chip market. Stripping out the discarded businesses, Wolfspeed generated $526 million in sales in fiscal 2021, ended June. Management is investing heavily to meet a target of tripling sales to $1.5 billion for fiscal 2024, much of which is expected to come from automaker EV production demands. There's a deal with General Motors, and management has said Ford and Volkswagen have shown interest. In coming years, Wolfspeed says it expects to be selling about $250 to $300 of product into every EV it is included in. Shares have retreated from a recent high of 140 with the market-wide sell-off in growth stocks, but they remain on the correct side of their 200-day moving average, around 110 right now.
#2: Navitas Semiconductor (NVTS)
I've highlighted Navitas (NVTS) in Cabot Wealth Daily before, and with good reason – it's a pure play on GaN chips. Navitas, an Irish-domiciled company based in California, recently went public by SPAC. It focuses on selling gallium nitride chips into EVs, including inverters, the items that regulate electrical current, for battery mechanics and for traction drive systems. Before even considering other design factors, simply using GaN instead of silicon can boost an EV's range 5% or more. Right now, Navitas sells GaN chips into consumer electronics, like phone chargers, from LG, Lenovo, Amazon and the large China conglomerate Xiaomi. Shares have been volatile, in part because newly public businesses through SPAC mergers tend to need time to find their feet after hedge fund arbitrageurs exit the stock. Still, even after slipping from a high of 20 in November to 11 recently, Navitas is actually one of the best-performing SPAC mergers to hit the market in recent months. It will probably more than double sales this year to $46 million and more than halve its loss per share to 33 cents.
#3: Onsemi (ON)
Onsemi (ON) long was a maker of commodity, "fab filler" silicon chips named ON Semiconductor. The recent name change reflects a new CEO (as of late 2020) and a fresh strategy – to focus on higher-margin, physically larger chips made of SiC it expects to sell into EV systems, renewables, military applications and general auto traffic sensing products such as blind-spot monitoring. Key to the company's focus is the acquisition and expansion of an East Fishkill, New York, foundry to produce 300-milimeter chips. Onsemi makes its own SiC chips and also can sell any excess 300mm wafers to other, supply-constrained manufacturers. The company has long been a provider of chips to the auto industry, consistently in the top 10 suppliers, offering about 10,000 products. That means its plan to move up the value chain within the automobile has a good shot to succeed. Doing so will also make the business less susceptible to commodity-like price swings of cheap silicon ships, one of management's goals too. 2022 should put revenue over $7 billion and generate EPS of $3.26.
Shares have eased just slightly of late to 66 from an all-time high of 71, but its chart still shows it to be one of the strongest Greentech stocks around right now.
Do you own any semiconductor stocks in your portfolio? Tell us about them in the comments below.