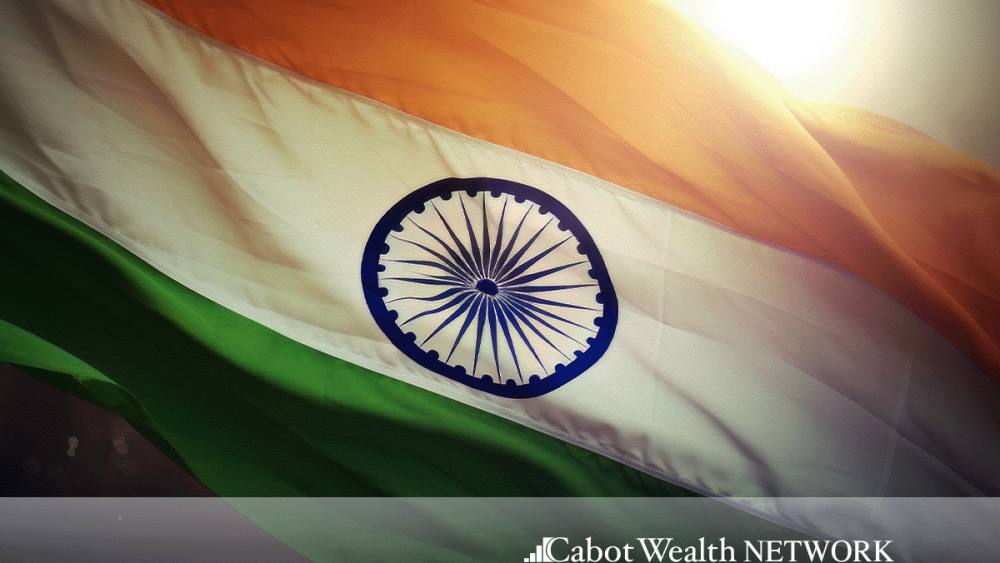 In April of last year, per UN population estimates, India claimed the title of most populous country in the world, which formerly belonged to China.
And as the ongoing U.S.-China rivalry has cooled that trade relationship, multinationals have scrambled to move some manufacturing away from China.
This has translated to increased investment in Southeast Asia, Latin America, and, more importantly, has put India at the top of that list.
India's economy is also growing nicely, leading to many hoping it can sustain and accelerate this trend for the rest of the decade.
Just last month, Prime Minister Narendra Modi was welcomed at the White House on his first official state visit, with India's geopolitical pull higher than at any point since he took power in 2014.
India is a big source of tech talent, both to American companies operating in India and directly to the U.S. in booming cities like Austin. Apple, from a low base, tripled iPhone production in India over the past year as it shifts some production from China. Roughly one-third of IBM's workforce is based in India, equal to that based in America.
Important parts of American artificial intelligence (AI) are often made in India at much lower wages than prevailing U.S. rates, as workers manually handle data to improve AI foundation models. Of Fortune 500 companies, about 60 have a CEO with an Indian background — including the heads of Microsoft, Google, IBM and Adobe.
Now India is getting on the bandwagon to become a player in the semiconductor chip manufacturing business after U.S. imports of chips from the South Asian nation increased more than 38 times in the first quarter of 2023.
Micron, which is under investigation in China, is close to receiving approval to build a $1 billion semiconductor plant in India. All this is helping India's economic growth and has helped make the rupee Asia's second-best-performing currency this year.
But there is another side to the story that was politely kept private last week in Washington. You can begin with human rights issues such as religious intolerance against minority religions in India.
India has never joined a Washington-led or any other meaningful free trade agreement and India keeps sky-high import tariffs on a range of sectors including agriculture and smartphones, so U.S. exports to the country were only $50 billion last year — representing only a third of U.S. exports to China.
All this aside, India faces three major obstacles in its quest to become "the next China": investment and business regulations change too frequently and favor domestic champions, tariffs on imports are too high, and the country's finances are in need of repair. So, whether India turns into the next China is not a question of global economic forces or geopolitics. It is something that will require a sharp policy shift by India's government.
Given India's potential, many more investors should consider investing in India to gain some exposure to this country of 1.4 billion people. Here are three investment ideas to capture India's catch-up growth. Keep in mind that around 1990, China and India's per capita income was roughly the same. Now China's is 5-6 times higher.
Here are a few ideas if you, like me, believe that India will close this gap with some catch-up growth.
MakeMyTrip Limited (MMYT) is a great play on investing in India's travel industry in a post-Covid world, as well as digital payments and marketing.
The company was founded in 2000 to initially serve the travel needs of the U.S.-based Indian community. But the company has evolved into a leading global travel company as India evolves into a digital marketplace by providing a comprehensive range of travel services.
MMYT has also made some smart acquisitions and strategic partnerships such as with Ctrip, China's largest online travel group.
Wipro Limited (WIT) is a leading information technology, consulting, and business process services company, operating worldwide via three segments – IT Services, IT Products, and India State Run Enterprise Services.
It is one of the most liquid and widely held Indian stocks.
On June 5, Wipro disclosed a share repurchase plan of up to 269.66 million shares, which approximately equals $1.46 billion.
For a smart shotgun investment approach with an ETF, I suggest the WisdomTree India Earnings Fund (EPI). EPI tracks the WisdomTree India Earnings Index and the performance of profitable companies incorporated and traded in India and eligible to be purchased by foreign investors.
The ETF provides an earning and value approach to investing in India's equity markets, with energy, materials, and bank stocks accounting for nearly half of the fund's assets.
EPI's top three holdings are Reliance Industries, a manufacturer of petrochemicals, synthetic fibers, and textiles, Housing Development Finance Corp., a provider of housing finance, and Infosys, a provider of IT consulting and software services.
India could very well lead emerging markets to the forefront of global investment returns if it seizes the opportunity before it.