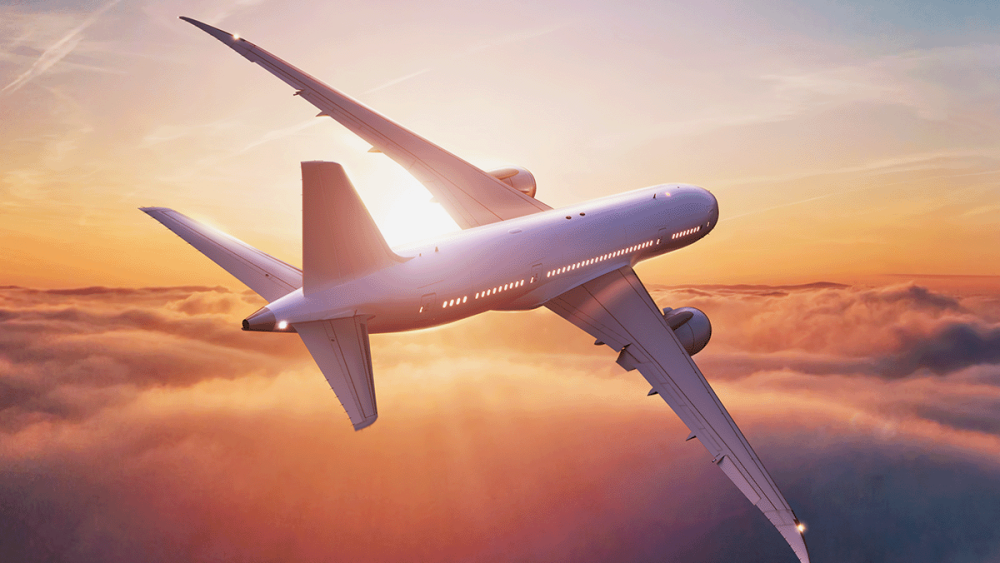 With Memorial Day in the rear-view mirror and Independence Day upon us, summer travel season has officially arrived. No longer burdened by the global pandemic, travelers' enthusiasm to get back on the road or in the air is a likely headwind for the industry.
One marker of this headwind is the emergence of "revenge travel."
Put another way, revenge travel is the result of pent-up demand from travelers that may have delayed vacations due to the pandemic, pandemic restrictions, or fears of a possible recession. In essence, these travelers are dead set on flying or cruising come what may.
This is the summer that suppressed demand is expected to be fully unleashed—thanks in part to increased household savings, a stronger job market and significantly lower fuel prices compared to a year ago.
Strikingly, despite widespread worries about a potential economic recession, leisure and lodging demand is strong, with airlines, cruise lines, restaurants and hotels seeing some of their strongest bookings in years.
A year ago, 40% of respondents said they were avoiding travel by airplane, bus, subway or train, according to a Gallup poll. But that figure has since fallen to just 18%, as the Wall Street Journal noted. Indeed, early indications are that the revenge travel prediction is panning out, with Memorial Day weekend witnessing as many as 42 million Americans traveling at least 50 miles during the holiday.
Meanwhile, U.S. travelers are said to be "returning in droves" to popular destinations such as New York and Cancun, according to travel booking site Expedia, which said, "The biggest year-over-year increases [to date] are for longer-haul destinations including Auckland, Hong Kong and Osaka."
2 Summer Travel Stocks
Airline travel is also expected to dramatically increase in the coming months, both domestically and internationally now that Covid is in the rearview mirror. Commenting on this forecast, an executive at United Airlines Holdings (UAL) said the upcoming summer travel season would likely be the company's version of the "Super Bowl."
United Airlines is among a group of travel stocks poised to benefit from the revenge travel theme. A major Wall Street bank recently noted that a potential recession in 2023 "is likely to be less negative for airlines," which United underscored when it recently announced plans to hire a whopping 50,000 workers in the next two years (on top of last year's 15,000 new hires)—and this in spite of companies in many industries slashing their workforces.
Additionally, United saw year-over-year revenue growth of over 50% in Q1 and achieved the lowest mainline flight and seat cancellation rates of any U.S. airline (despite having the most flights impacted by weather). Wall Street expects the company's full-year bottom line to increase 270%, to $9.30 per share, which could prove to be too conservative based on the (likely) underestimation of pent-up travel demand.
Airlines aren't the only travel stocks set to reap the benefits of revenge travel. Cruise lines are also expected to witness a resurgence this summer after suffering pandemic-era setbacks (including a 15-month shutdown). Indeed, cruise travel has already made a remarkable comeback while breaking pre-pandemic travel records in the year to date.
According to Time magazine, the Cruise Lines International Association forecasts cruise line passengers will exceed 2019 numbers this year, with an anticipated 32 million passengers taking a cruise in 2023.
A leader in this industry is Royal Caribbean Group (RCL), which is the world's third-largest cruise line by annual revenue.
Despite signs that consumers are pulling back on discretionary spending, the company says customers are still willing to pay up for cruises. On that score, a survey conducted by a major Wall Street bank found that bookings for Royal Caribbean and its key competitors are higher than the pre-pandemic level in 2019, concluding that Royal Caribbean would likely outperform its peers on the top and bottom lines this year.
Management recently said it was "pleasantly surprised" how quickly cruise demand has accelerated above historical trends and at higher rates—a development it sees continuing as consumer spending shifts further toward experiences.
As a result of its record-breaking "Wave Season" (the period between January and March when cruise lines typically offer discounted rates), Royal Caribbean guided for adjusted EBITDA this year to "significantly exceed" the prior record achieved in 2019, with earnings expected to return to the black and average $4.60 per share. Analysts, meanwhile, see a 50% top-line improvement in 2023 as the revenge travel theme continues.
These two companies stand out as some of the best travel stocks to take advantage of this new emerging trend.