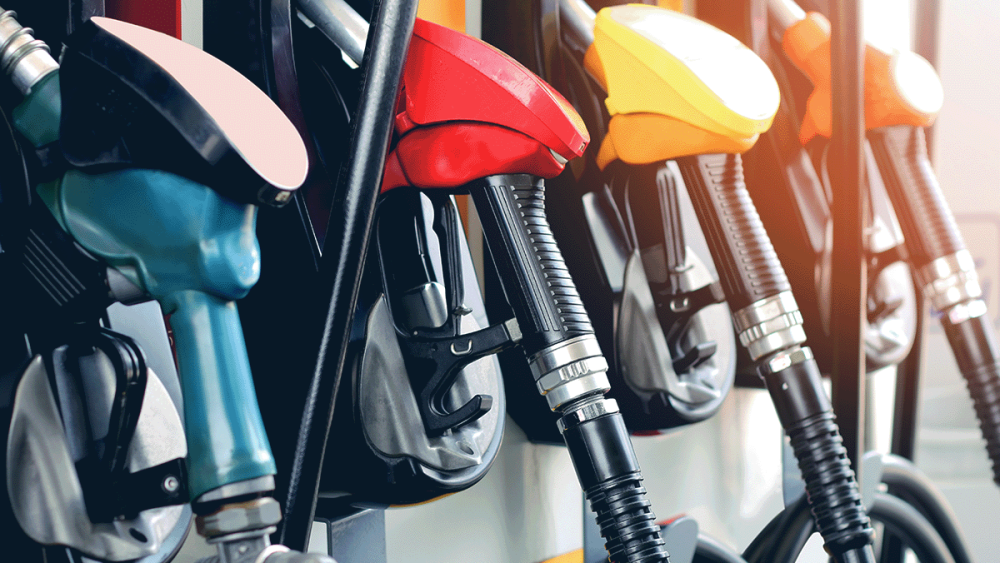 It's been a crazy year. The S&P 500 has rallied 20% from the October lows, technically signalling a new bull market. At the same time, that rally came at the hands of just a few big tech companies.
It's been a remarkably narrow rally, and the market is now pausing to decide where to go next. The market rally needs to broaden out or it will likely peter out.
Adding to the uncertainty in the market are the Fed's rate-hiking plans, persistent if lessening inflation, and the possibility of a recession later this year.
Amid the uncertainty, there is a sector of the market that is dirt cheap and unlikely to stay that way – energy stocks.
Energy stocks have gone from worst to first in dramatic fashion. Prior to 2021, the energy sector had been by far the worst performing of the eleven S&P 500 sectors in every measurable period for the last 15 years. But everything changed.
Since the start of 2021, energy has blown away every other stock sector. The Energy Select Sector SPDR Fund (XLE), which tracks energy stocks on the S&P 500, returned 106% over that period compared to a return of just 17% for the S&P 500 over the same period.
Despite such dominant recent performance, energy stocks are still dirt cheap. The average S&P 500 energy stock currently sells at just 10.4 times earnings, the cheapest sector valuation by far. That compares to an average price/earnings ratio of 19 for the S&P.
This year has been a different story. The energy sector is lower YTD, with the worst of all sectors' returns so far. That's because oil prices plunged from over $120 per barrel (WTI) last June to about $70 this summer. But those low prices are unlikely to last.
Global oil and gas supplies remain tight relative to demand. A big reason for the price drop is that the Chinese economy shut down because of covid restrictions. But that's ending and the Chinese economy is coming back. Supply issues remain a problem as there is a high degree of uncertainty regarding the expansion of future oil supply.
The industry has had very low capital spending and expansion in recent years. Crude oil inventories have fallen below the five-year average and are likely headed far lower, as rig counts are plunging. OPEC has pledged dramatic production cuts to push prices higher. There is also a high degree of geopolitical risk. In fact, Goldman Sachs analysts are forecasting oil prices to get back to $95 per barrel before the end of this year.
Of course, energy prices can be unpredictable in the short term. But the fundamentals are in place for prices to average a lot higher than they are now over the next few years. And that will lift stock prices. Stocks are also cheap, have among the best dividend yields on the market, and tend to perform well during times of inflation.
Here are two phenomenal energy stocks to consider. One is more aggressive and the other is more conservative.
Hess Corporation (HES)
This is the more aggressive play.
Hess is a leading independent global energy company primarily engaged in exploration and production of oil and gas. Net production currently averages 72% oil and natural gas liquids and 28% natural gas. Its key assets are in the U.S. Bakken Shale, Guyana, the Gulf of Mexico, and Southeast Asia.
The stock has been a strong performer in recent years. In 2022 it returned 87% for the year, after returning 42% the year before. But HES is down so far this year. That's because of lower energy prices.
In the first quarter, Hess earned $1.13 per share, down from $1.30 in last year's first quarter. The average realized price per barrel of crude oil fell to $74.23 from $86.75 in last year's quarter. Natural gas liquid prices fell to $24.25 from $39.79 and natural gas prices fell to $4.39 from $5.28 per unit. The lower prices were partially offset by increased volumes.
Hess produced 374,000 boepd (barrels of oil equivalent per day) versus 267,000 boepd last year, an increase of 40%. All four major segments had higher production than last year. But most of the growth came from Guyana with 112,000 boepd versus 30,000 boepd last year. Growth in Guyana is the main reason to buy this stock.
The Guyana properties are the largest new oil province in the last decade. Hess has a 30% interest, and the rest is owned by the operator, ExxonMobil (XOM). The find is a massive underground reservoir with 11 billion boe already discovered and recoverable and many billions more likely from exploration.
Hess will have the ability to continually increase production for many years. But there's another part that might be even better. Extraction of oil and gas from this site is dirt cheap. The shallow producing horizons demand less than ½ the drilling time and costs of typical offshore deepwater exploration. The four developments already producing for Hess have average breakeven levels of $35 to $25 per barrel of Brent Crude Oil.
Guyana is positioned to be one of the highest margin, lowest carbon intensity, and highest growth production sites in the world. And growth isn't too shabby at the other sites in Bakken Shale, GOM, and Asia.
Hess estimates average annual production growth of over 10% through 2027. But that may prove to be very conservative. It also estimates cash flows from operations (CFFO) to increase at a compound annual growth rate (CAGR) of 25% through 2027. That's huge growth for an energy company. The average S&P 500 energy company is expected to post CFFO growth of negative 5% from 2022 through 2025.
Chevron Corp. (CVX)
Chevron is one of the world's largest integrated energy companies with operations spanning the globe. The company is involved in every facet of the energy industry, but it is heavily skewed toward the upstream segment, oil and gas production and exploration. It has a huge and growing presence in the Permian basin, the largest shale oil-producing region in the U.S. and the fastest-growing oil region in the world.
But isn't clean energy the future? It is. And Chevron has a growing presence there as well. But the fact is that we are still perhaps decades away from using primarily alternative energy sources. Energy is the lifeblood of an economy and civilization. For the foreseeable future, oil and gas is that lifeblood. The world has gotten a hard dose of that lesson over the past couple of years. The U.S. and the world still use fossil fuels for over 80% of energy needs and will for some time.
This is a golden time for conventional energy stocks. Global demand is high amidst limited supply. It also helps that energy tends to thrive during times of inflation.
Chevron in many ways is better than the other large oil companies. The stock price fell less than its energy-major peers during the pandemic and rose more in the energy bull market. Chevron spent the bad years getting leaner and meaner. Its cost per dollar of BOE produced has fallen from $18 in 2014 to under $10 today and the company has lower costs and higher margins than its peers. Chevron also has a superior balance sheet and fewer capital expenditures as major projects were completed over the last several years.
There's also the fact that Chevron is more levered to the price of oil than its peers. Chevron is more skewed to the exploration and production side of the industry and has sizable exposure to American shale production. It has a huge and growing presence in the Permian basin, the fastest-growing oil-producing region in the world.
Then there's the dividend. It currently yields a solid 3.9%. The dividend should be safe as well. Chevron has a modest payout ratio of under 40% and has raised the payout every year for the last 34 years, including through the financial crisis and the oil price crash from 2014 to 2016.
This conservative stock has held up remarkably well through recent falling oil prices. But it's still well off the 52-week high.