Choose Your Subscription Term:
Cabot SX Greentech Advisor
Join the green energy revolution
Track the shift from fossil fuels to green tech and energy
Learn which green energy firms are worth watching … and which you can pass by
Get advance notice of green tech stocks poised for growth
Read timely analysis of green tech and green energy companies leading the way to cleaner, more reliable energy
Get expert advice on investing in the next energy now
FREE Report #1: 3 Companies to Buy Today to Profit from the Decline of Oil
Oil's share of the energy market is shrinking
Electric vehicles will increase five times in the U.S. in the next decade; learn which adjacent industries expect to see massive growth in that time
The electric vehicle charging market is staged to grow 10-fold before the decade is out; see which companies are worth a closer look
The "rewiring of society" is beginning. Get details on how to tap into the transformation of our infrastructure
FREE Report #2: Profiting from the End of Coal with 3 Integrated Green Energy Stocks
Coal is on its way out as a major energy producer
Learn how the American power grid is shifting, and how you can make that work to your advantage
Get the details on micro-grid technology and how the power of numbers can shift the balance of former economies of scale
See which companies are leveraging the power of networking on multiple levels to improve the stability, reliability, and safety of our power grid
Understand how integrated solutions make wind and solar competitive with coal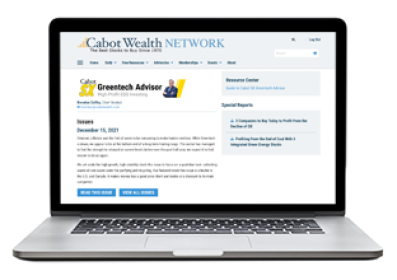 Included with your subscription!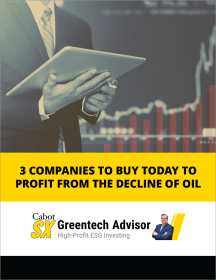 Included with your subscription!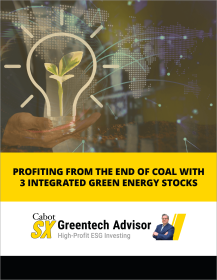 Included with your subscription!