Secure Your Worry-Free and RICH Retirement Today with Cabot Dividend Investor
Yes, I want to claim my subscription to Cabot Dividend Investor for less than $1 a day — I'll get full and instant access to Tom Hutchinson's Blue Chip Retirement Strategy, 3 special reports for FREE, and exclusive access to Cabot analysts for answering my specific dividend-investing questions.
Choose Your Subscription Term:
Monthly Advisory and IRIS Access
You get monthly market updates with a panoramic view of what's going on in the market and how it affects your investments, along with complete buy, hold, and sell recommendations. You also get up-to-the-minute flash alerts on buy/sell recommendations to adjust your portfolio on any given day. Plus, access to stocks picked with the help of IRIS, Cabot's proprietary Individualized Retirement Income System.
3 FREE Stock Reports
You get full and immediate access to 3 special reports, Cabot's Complete Retirement Income Guide—How to Secure a Lifetime of Income, The Ultimate Guide to Choosing, Owning and Selling Master Limited Partnerships, and Tips, Tricks and Strategies for Making IRIS Work for You, for FREE!
Total value: $359.64/year
Included with your subscription!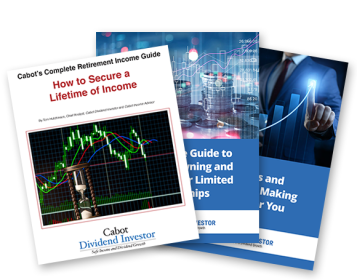 Total value: $150
Included with your subscription!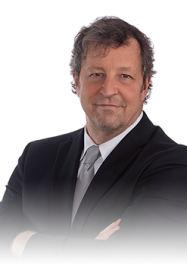 Total value: Priceless!
Included with your subscription!